Your $20 could be a critical part of more than $1 million
On March 22, 2013, the Community Foundation of Utah will hold its first Love UT Give UT 24 hours of giving–a massively coordinated one-day crowdfunding campaign. If the people of Utah rally around the effort, well more than $1 million could be raised to support Utah's nonprofits.
About 400 nonprofit organizations have registered to participate in the event, so Utahns will have their choice of causes, from AAA Fair Credit to the Utah Zoological Society.
Yesterday, I wrote in my Forbes blog about Minnesota's record setting giving day last November when they raised over $16 million in a single day. Minnesota is a much larger state and had ten times the number of participating non-profits, but their experience suggests that Utah should expect to raise much more than $1 million next Friday.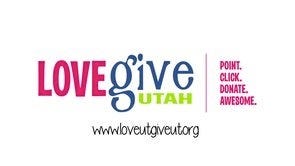 Today, you can visit the site: loveutgiveut.org. On the site, you can browse the nonprofits that have registered and identify those that interest you most.
Generous donors have already arranged $200,000 in matching grants so your money can go even further.
Together, Utahns, we can make a difference–a truly remarkable difference–right here in our own community on March 22, 2013.
Let's do some good.
The post Your $20 could be a critical part of more than $1 million appeared first on Your Mark On The World.