YouNoodle Powers The Tech Awards For 2014
The Tech Museum in Silicon Valley recognizes innovators who are making an impact in the world at its annual , now in its 14th year.
For 2014, YouNoodle is helping to drive the program to get more nominations. YouNoodle is mentoring a pool of early applicants already, but it's not too late to apply. Applications are now open through May 6, 2014.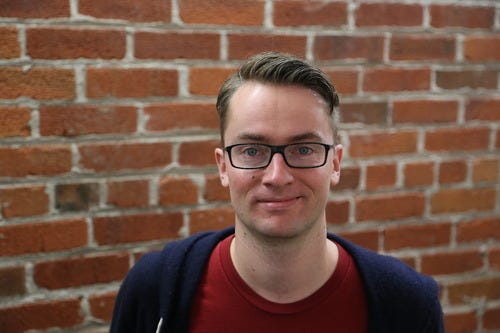 Torsten Kolind, CEO of YouNoodle
On March 26, 2014 at 7:00 Eastern, I'll be joined by David Whitman, Vice President and Executive Producer of the Tech Awards, and Torsten Kolind, Co-Founder and CEO of YouNoodle, to talk about The Tech Awards and the application process.
Tune in and listen while you work:
You can download an audio podcast here or subscribe via iTunes.
David's bio:
Often called a "modern Renaissance man," David Whitman oversees The Tech Awards: Technology Benefiting Humanity—the global signature program of The Tech Museum of Innovation in Silicon Valley. He came to The Tech in 2008, from the East Coast, to coordinate its mega-exhibition on Leonardo da Vinci in collaboration with the Uffizi Gallery and other cultural institutions in Florence. For many years, he managed Hertz Concert Hall at his alma mater, U.C. Berkeley, working with some of the greatest performing artists of our time. Outside The Tech, he is an art collector, writer, and photographer whose work has appeared in more than 100 publications and exhibitions. Whitman has traveled adventurously, most often in the tropics, and has called many diverse places home, including California, Florida, Belgium, Brazil, and the West Indies. He enjoys reading fiction, studying foreign languages and, most of all, exploring the coastal wildlands of California with his basenji.
Torsten's bio:
Former CEO of Venture Cup in Denmark, Torsten has built web products since he started his first company at age 16. Has judged competitions at Stanford, MIT and Imperial. Loves algorithmic challenges and is an avid musician.
The post YouNoodle Powers The Tech Awards For 2014 appeared first on Your Mark On The World.