YouGiveGoods Gives Goods to Charity
You can download an audio podcast here or subscribe via iTunes.
Have you ever conducted a toy drive, trying to gather items for a cause? The logistics of such an effort can be overwhelming. Lisa Tomasi has created a way that removes most of the logistical challenges for the nonprofit and makes donating new items easier for the giver as well. Her company YouGiveGoods allows the donor to buy products for a drive and have them delivered directly to the charity.
Lisa says, "By removing the cumbersome logistics of a typical, collection box drive, more people can donate and get more goods into the hands of those who need them. Our business directly helps more people receive tangible aid and support when they need it most."
It's easy, she says. "Our work at YouGiveGoods is simple – people use our platform to start a charity drive (toy drive, school supply drive, food drive, animal shelter drive…and many more), supporters of these drives buy needed products (actual items – not a cash donation) from us as an online retailer and then we ship those goods directly to the charity."
It's also free! "Our service and platform is free to use — it does not cost the charity or the drive organizer anything to have friends, family, and coworkers help a charity in need."
The biggest challenge Lisa faces is getting people and organizations to understand her new approach. "We face the gigantic challenge of changing the current charitable giving mindset. Our core business strategy of facilitating the donation of needed goods to charity instead of just making a cash donation is so new and unique in the giving world."
"When the average person thinks about giving to a charity, they normally only think – 'Where do I send the money?' Cash donations to charities will always be important – but, tangible giving, with the associated transparency, can be another giving option," she adds.
YouGiveGoods is proving to be a real success, Lisa says. "We have grown from shipping products out of our garage, to running a small warehouse, to now engaging a top tier fulfillment center to fulfill the needs of people across the country and we continue to grow."
On Wednesday, September 14, 2016 at 2:00 Eastern, Lisa will join me live for a discussion about YouGiveGoods and how the business is changing the world of charitable drives for good. Tune in here then to watch the interview live. Post questions in the comments below or tweet questions before the interview to @devindthorpe.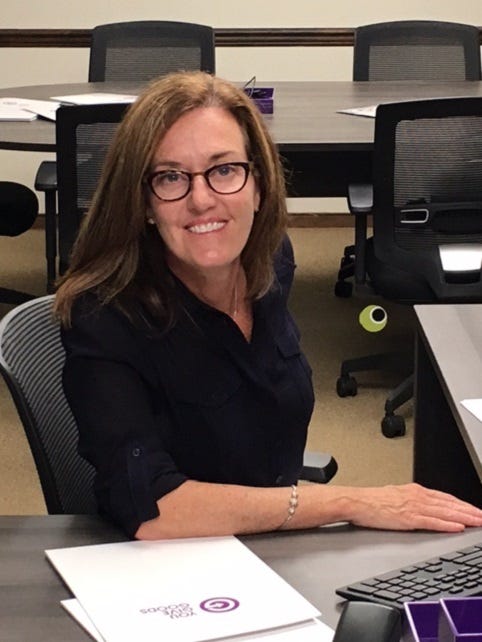 Lisa Tomasi, courtesy of YouGiveGoods
More about YouGiveGoods:
Twitter: @YouGiveGoods

YouGiveGoods is an innovative e-commerce company that connects tangible giving to community needs through our free, easy-to-use online service. A YouGiveGoods' online drive enables you to create a unique giving experience with corporate branded drive pages. Customize your event and maximize employee engagement with our corporate challenge option, choosing to support one or many charities. Drive options include toys, school supplies, fresh food, diapers, blankets – any goods your charity may need, delivered to their door. An online drive is a simple, efficient, measurable activity that makes a real difference in your community. For more information, visit www.yougivegoods.com.
Lisa's bio:
As the founder of YouGiveGoods, Lisa's extraordinary leadership and vision has firmly established the company as the leader of virtual in-kind good drives and contests.

Lisa has been involved with nonprofits throughout her adult life. She first came to understand their important role in society while living in San Francisco during a devastating earthquake. Aided by the Red Cross, she spent three days living in a park, hoping to go home. While an awful experience, it motivated Lisa into dedicating her life to service: volunteering at battered women shelters, building houses in Haiti and founding several scholarship funds.

Lisa first pursued a career in media and advertising at MMT and Telerep before engaging in the more demanding, but rewarding, role of mother to four daughters. She currently resides in New Jersey.
Never miss another interview! Join Devin here!
Devin is a journalist, author and corporate social responsibility speaker who calls himself a champion of social good. With a goal to help solve some of the world's biggest problems by 2045, he focuses on telling the stories of those who are leading the way! Learn more at DevinThorpe.com!
The post YouGiveGoods Gives Goods to Charity appeared first on Your Mark On The World.