Sunday March 18, 2012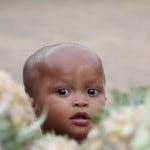 The purpose of this blog—my purpose for writing—is to help people find the means to "leave your mark on the world." The world is full of needs, of challenging problems to be solved, from poverty to disease, from a fragile climate to abused animals, anyone can find a cause, something to believe in, a reason to get up every day.

For the vast majority of us, the decision we make is to go to work everyday at a real job that pays a real wage, allowing us to send our kids to college and save for retirement, which means that we can't personally engage full time in solving all of the world's problems, or perhaps any of them.

That said, there are countless people in the world who are devoting a meaningful percentage of their income—5 to 10 percent or more—and perhaps five or more hours per week volunteering in an effort to advance their cause.

So, "your mark on the world" is about finding the power that comes from working at an ordinary job for extraordinary reasons to really make a difference in the world.
The post appeared first on Your Mark On The World.