Writer's Indian Heritage Inspires Award-Winning Book, Wins Coveted 'Book of the Year' Award
Judged by a select group of librarians and booksellers from around the country, 'The Noise Beneath the Apple' by author Heather Jacks received the 2013 'Book of the Year' award recently during the American Library Association's annual conference in Las Vegas.
SAN FRANCISCO, July 11, 2014 /PRNewswire-iReach/ — After nearly four years in the making and a successful crowdfunding campaign to independently publish her first book, Heather Jacks has plenty to celebrate after taking home her first award in the performing arts and media category from the prominent trade review journal, The ForeWord Reviews.
"When I won the award, I was bouncing about and squealing like a little girl!" exclaimed Jacks. "Publishing has evolved and changed so dramatically. It was extremely validating to be so successful as a 100% independent effort, outside the realm of 'big publishing'. It's a whole new paradigm in publishing."
This captivating 200-page hardback is a limited-edition and features stunning black and white photos coupled with 35 intriguing interviews with some of New York City's most talented street performers—all masters in the art of busking.
"I was moved by their stories—stories which represented the entire globe and the entirety of the human experience," stated Jacks. "Some had been to jail, had been pimps, had played at Carnegie Hall, been educated in the finest institutions, had traveled the world or had never ventured beyond their island. I realized that we don't live in a small world but a large room."
Jacks' inspiration for the book stems from her childhood growing up on 'Indian land' in southern Oregon.
"The seventies were an interesting time for Indians—who had not yet become Native Americans," explained Jacks. "We had no running water, electricity or indoor plumbing. The Vietnam War had ended, the Cold War continued, Nixon was president, Chief Joseph and Leonard Peltzier were our heroes."
According to Jacks, this time period was also a time of great change and assimilation and one that attracted war dodgers, musicians, traveling bandwagons of performers, gypsies, outcasts, innovators and rebels onto the reservation.
"They were entertainers coming onto Indian land and leaving us something of value and taking something of worth with them," recalled Jacks. "I would excitedly await the arrival of each act, anticipating what 'show' they would bring, what new music I would hear, what plays they would perform, what dances and magic I might see."
This launched Jacks' love for busking–even long after leaving home for New York City for a career as a freelance writer in the music industry.
"This sort of, impromptu, diverse performance was comfortable and familiar and to this day, I still seek it out," said Jacks. "Having witnessed the loss of a culture—my culture specifically, as a young person, I needed to write The Noise Beneath the Apple®. I wanted to capture a piece of busking culture and history, before it evolved into something entirely different; or was legislated out of existence altogether."
This limited edition book also includes an eleven track vinyl record. From folk music to a punk number by a band called L-Train, the album features the many sounds of the New York City street music scene. The book can be purchased on Amazon.com or www.TNBTA.com and has since inspired a short documentary.
Remember to "join the cavalry" by subscribing to Devin's content here.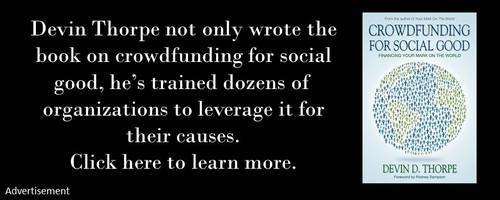 The post Writer's Indian Heritage Inspires Award-Winning Book, Wins Coveted 'Book of the Year' Award appeared first on GoodCrowd.info.