Where Does Crowdfunding Go From Here? Experts Explain
This post was originally produced for Forbes.
Crowdfunding is a genuine phenomenon. If you include—as many people do—the newly created market for "private issuers publicly raising" or PIPRs using the new SEC rules allowing general solicitation of accredited investors allowed under the 2012 JOBS Act signed by President Obama, 2014 could see over $10 billion of crowdfunded transactions. Crowdfunding is going mainstream.
Beyond scale, the impact on the economy, the venture capital industry and on entrepreneurs—especially women and minorities—is intriguing. Slava Rubin, the founder of crowdfunding giant Indiegogo, put it this way:
2013 was a banner year for crowdfunding as we saw the world grow increasingly comfortable voting with their dollar to fund what matters to them. At Indiegogo, the number of campaigns on our platform grew across industries and geographies. Since equity crowdfunding hit the national agenda two years ago, Indiegogo has grown by more than 1000%, clearly demonstrating that democratizing funding is a great thing for our economy.
Last week VentureBeat published a list of the 100 most influential thought leaders in the crowdfunding community. They identified 800 people and ultimately ranked 30 as the most influential people in rapidly growing industry. I was excited to be included on the list at number 16 and took the opportunity to reach out to several of those on the list, including Rubin, to get their take on crowdfunding's future.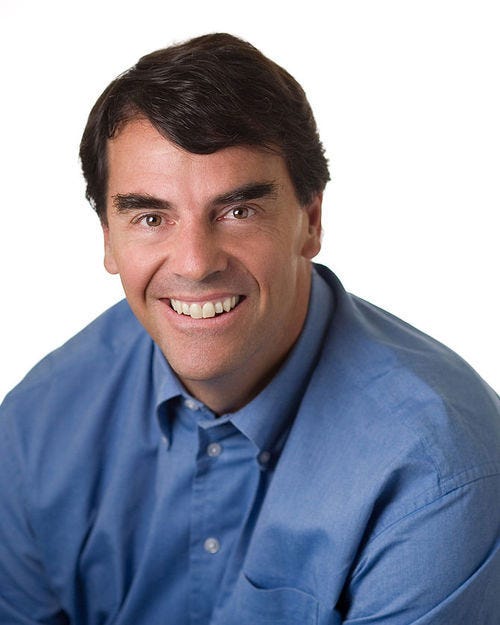 English: , founder of venture capital firm Draper Fisher Jurvetson, widely recognized creator of "viral marketing" (Photo credit: Wikipedia)
In order to get a read on the impact that crowdfunding will have on the venture capital industry, I asked famed VC Tim Draper of Draper Fisher Jurvetson to comment.
I am excited by the possibilities of a broader marketplace for capital. I believe that there is a better way to raise money for startups, and crowdfunding shows great promise.

I expect a lot of entrepreneurs will have an easier time getting money for their businesses, and I expect venture capitalists to have more competition from angels. I also expect over the long haul that companies may be able to go public without actually going through the investment banking gauntlet.

I am excited to see the opportunities that crowdfunding creates. I expect venture capital to be completely transformed over the next decade. I hope the government gives clear direction here. We voted in the JOBS Act, but there is not clear direction on all the aspects yet.
Congressman Patrick McHenry (R-NC) receives much of the credit for helping to pass the JOBS Act in 2012 with broad bipartisan support in the House of Representatives. The historic legislation completely changes the landscape for small investors, including accredited investors who have not traditionally invested in privately issued securities. I reached out to him to gauge Congressional interest in tweaking crowdfunding rules. He seems ready to go.
Friction and costs determine which securities exemption our nation's startups and small enterprises exercise when raising capital – or whether they can to begin with. Attentive to the comments and concerns by leaders in disruptive finance, who have expressed to policymakers and the Securities Exchange Commission that the Commission's crowdfunding proposal shortchanges our nation's potential to democratize finance and unlock opportunities for everyday entrepreneurs, I am prepared to revisit and rectify legislative missteps of the JOBS Act.

I firmly believe that the power of crowdsourcing and equity-crowdfunding has only scratched the surface as a democratic means to discovering our nation's best and brightest. As charitable and donation-based crowdfunding continually matures and invests billions of dollars in small enterprises, I am ready to defend well-designed rules for equity-crowdfunding that empower traditionally overlooked innovators – such as women and minorities – and propel the democratization of finance, unlocking new opportunities for investors and startups for generations to come.
Indiegogo's Rubin is certainly one of the most prominent voices in the crowdfunding world. He commented for Forbes on the company's recent results and future strategies:
The potential for equity crowdfunding is very exciting. Indiegogo has been strongly in favor of equity crowdfunding since we pioneered perks-based crowdfunding in 2008. Equity crowdfunding is a key step on our mission toward democratizing finance by allowing people not only to fund, but to invest in what matters to them.

We certainly expect that equity crowdfunding has the chance to be a major part of our business. Adding equity crowdfunding would allow Indiegogo to welcome a new segment of funders motivated by profit. That said, we have a robust and rapidly growing perks-based business at Indiegogo without equity. Since one of the biggest reasons people turn to Indiegogo is to raise non-dilutive capital, we expect such range of needs to remain wide in a post-equity crowdfunding world.

We have been doing research on how to use equity crowdfunding since our inception and even represented the crowdfunding industry at the White House during the signing of the JOBS Act. Since then, we have played a crucial role working with the White House and the SEC to finalize the rules and regulations. Today, we continue to do research and seek clarity as we look to move forward.

At this point, it's too early to tell how Indiegogo would incorporate equity crowdfunding into our platform. We are actively involved with the SEC and other key stakeholders, but will need to learn more before deciding how we might implement equity. This is something we plan on actively exploring in 2014.

Indiegogo will continue on its path toward becoming a permanent fixture of the financial ecosystem. We envision a world where access to capital is democratized and passionate people around the world are empowered to bring their dreams to life with the help of like-minded individuals. The pending change in regulations to allow equity crowdfunding will certainly expand opportunities for people within the United States. We have been consistently taking feedback from our customers and the general public about how we can improve Indiegogo, as it relates to investing and other forms of fundraising, and we will continue to optimize and modify the product with this customer focus.
Kendall Almerico, founder and CEO of FundHub, a firm that provides services to the crowdfunding community and operates his own crowdfunding site, ClickStartMe, commented on his passion for crowdfunding and the surprises he says we shouldn't expect:
I have spent many years as a lawyer helping people start businesses. Before 2008, I could call a bank and help an entrepreneur get a line of credit or I could go to angel investors and arrange for startup capital. When banks stopped lending and angels moved away from startups, it left everyone who wanted to start a small business without startup capital.

When I read about the JOBS Act, I knew that equity crowdfunding done the right way could bring back the American Dream for those new small businesses. Since then, I have worked hard to educate the public about crowdfunding and the opportunities it brings for businesses, everyday investors and the economy in general. The thought of democratizing the investment process while building new businesses really excites me.

I constantly hear naysayers argue that selling securities online to everyday people through equity crowdfunding, instead of just to sophisticated investors as in the past 80 years, is going to create a great deal of fraud. I don't believe it will. The SEC and FINRA will set in place safeguards making it difficult, and expensive, for anyone to raise funds for a fraudulent company. More importantly, "the crowd" has done a very good job policing fraud on rewards-based crowdfunding sites, and in equity crowdfunding offerings abroad. I think the instances of fraud occurring in equity crowdfunding will be few and far between.
Taken together, an interesting trend emerges. Traditional capital flows from nonprofits to investment banking are being disintermediated. People, causes and businesses that need capital have access through the internet, social media and crowdfunding platforms to capital that they simply could not access before. As this trend grows, crowds will demonstrate a different sort of wisdom, sometimes funding causes that foundations wouldn't or entrepreneurs that VCs wouldn't. Traditionalists argue that the crowd will simply make mistakes. We'll see, won't we?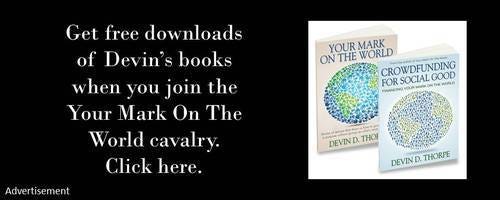 Please help me continue this conversation below, on Twitter or on my personal website.
The post Where Does Crowdfunding Go From Here? Experts Explain appeared first on Your Mark On The World.