Tides Brings Innovation, Support To Donors And Do-Gooders
This post was originally produced for Forbes.
Tides is a nonprofit organization that offers a wide range of services to donors and nonprofit projects. Based in San Francisco, Tides taps into the Silicon Valley community and brings an innovative approach to charitable giving.
Entrepreneurs and others use Tides to manage donor advised funds that reportedly total billions of dollars. Tides also helps people running nonprofit projects, that is nonprofit efforts that are not conducted by 501©(3) organizations, with a variety of services, from office space and consulting to fiscal sponsorship, which allows the projects to accept tax deductible donations through Tides.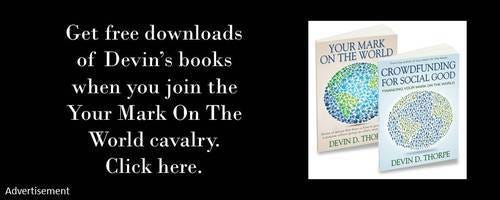 CEO Kriss Deiglmeier, who joined Tides early this year, will join us on Thursday, October 30, 2014 at 4:00 Eastern to talk about Tides' work and the projects it supports. Tune in here then to watch the interview live.
More about Tides:
Tides is a nonprofit organization that works at the heart of today's most critical issues, supporting grantees and programs that are core to our country's nonprofit infrastructure and social service delivery. We work in partnership with people whose work confronts issues like global warming, AIDS treatment and prevention, and economic disparity. Bringing together people, resources, and innovation, Tides is a convener and connector for those in our community and beyond.

We provide fiscal sponsorship for over 230 groups across the country, operate and support green nonprofit centers, and grant millions each year to charitable organizations across the globe. Issues we support include a veterans re-entry program, the improvement of community clinics in California, people in Africa receiving treatment for HIV, arts programs for inner city youth, adolescent nutrition, ending violence against women, civic participation to make our democracy work, and much more.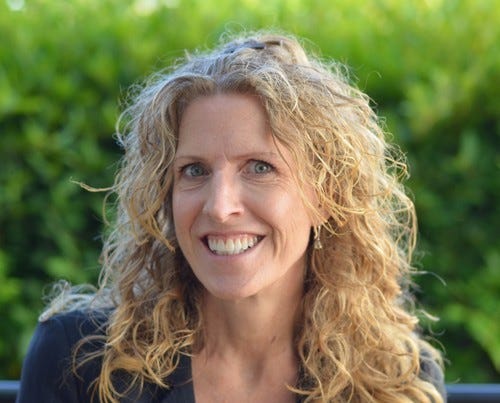 Kriss Deiglmeier
Deiglmeier's bio:
Kriss has more than 20 years of senior executive experience that spans business, social enterprise, nonprofit, academic and philanthropic sectors. She is recognized as a pioneer in the field of social innovation and has presented nationally and internationally on social innovation, social entrepreneurship, design thinking and public-private partnerships as well as guest-lectured at myriad universities around the world.

Before joining Tides, Kriss was the founding Executive Director for the Center for Social Innovation (CSI) at Stanford. She established CSI as a global leader in the emerging social innovation field. Kriss worked as an Advisor to the Stanford Institute for Innovation in Developing Economies while living in Myanmar in 2013. In her previous role as Chief Operating Officer for Juma Ventures, Kriss helped raise the profile of the social entrepreneurship field from a niche market to mainstream.

Kriss has written and published leading thought pieces on social impact. Her most recent publication is a book chapter, "Social Entrepreneurship and Social Innovation: What's New, and Why is it Important?" in The Real Problem Solvers. Kriss developed and taught the course, "Social Innovation through Corporate Social Responsibility" at Stanford. In Myanmar, Kriss conceived, created, and led an "Innovation in Action Lab" to equip organizations with design thinking methodologies and tools.

Kriss has served on a number of boards, and advisory groups. Kriss received her BA from the University of Washington, and her MBA from UC Berkeley.

Kriss resides in the Bay Area with her husband, two children and dog, Lucy. A favorite activity is traveling locally, nationally and internationally. Kriss has visited over thirty-five countries with many more on her "wish to visit" list.
Remember to "join the cavalry" by subscribing to Devin's content here.
The post Tides Brings Innovation, Support To Donors And Do-Gooders appeared first on Your Mark On The World.