The Woman Who Is Trying To Prevent 4 Million Deaths Each Year
This post was originally produced for Forbes.
Nancy Hughes, a widow who might have been expected to enjoy a quiet retirement with an occasional cruise on a calendar, has instead joined the effort to address one of the world's single biggest problems: poor people in the developing world are killing themselves and their children cooking over open fires while deforesting the planet in the bargain.
Working with her Rotary club, Nancy has established a nonprofit organization called Stove Team International that built seven factories in five countries to manufacture clean burning wood stoves that require less than half as much wood and produce no visible smoke, 68 percent less particulate matter and 85 percent less carbon emission. Because the stoves are locally produced, they create quality jobs in communities that desperately need them. Almost 45,000 stoves have been produced so far, but that is a drop in the bucket compared with the estimated need of six million stoves in Guatemala alone.
Stove Team TISI +0.81% International was recognized for its work by the U.S. Environmental Protection Agency. Stove Team notes that, "The most dangerous activity a woman can undertake in the developing world is cooking for her family." The indoor air pollution is believed to cause 4 million deaths per year. Not only is the indoor air pollution resulting from the stoves devastating to the health of mother and children, but the some estimates suggest that 4 million burns occur each year associated with cooking fires. The scale of indoor cooking fires generates one billion tons of greenhouse gases each year and contributes dramatically to deforestation.
"I was very lucky," Hughes says. "I was left with enough money to do what I want. This is what I want to do."
On Wednesday, April 23, 2014 at 2:00 Eastern, Hughes will join me here for a live discussion about her work. Tune in here then and listen while you work.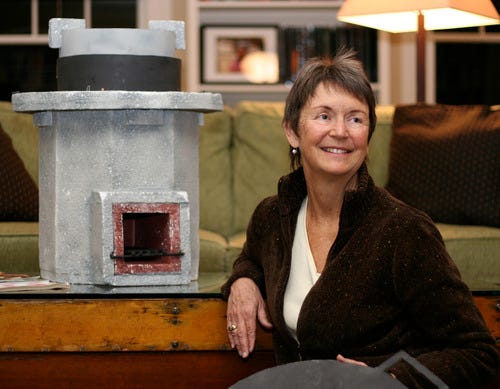 Nancy Hughes
Nancy's bio:
In 2002, Nancy Sanford Hughes' life changed forever. During a medical mission to Guatemala, Nancy met a girl whose hands had been burned shut after falling into an open fire at the age of two. Nancy soon learned that burns were only part of the problem of open cooking fires.

Throughout the world, mothers tend smoky indoor cookstoves with babies strapped to their backs – babies who breathe in the equivalent of three packs of cigarettes per day. Respiratory infections are the leading cause of death among children under five, and Nancy was advised there was a need for six million stoves in Guatemala alone to protect people from these dire health problems.

For Nancy, the only solution was to find a way to distribute safe fuel-efficient stoves that would save lives.

Within a year, with the help of her Rotary club and other supporters, Nancy worked with volunteers and engineers to help develop a safe, portable and affordable fuel-efficient stove, and also helped a local entrepreneur in El Salvador start a factory to produce them.

StoveTeam International has now helped establish seven factories in four countries with more in development.

To date, StoveTeam has worked with entrepreneurs who have created their own businesses and produced and sold more than 44,600 stoves, improving the lives of more than 334,000 people in Mexico and Central America.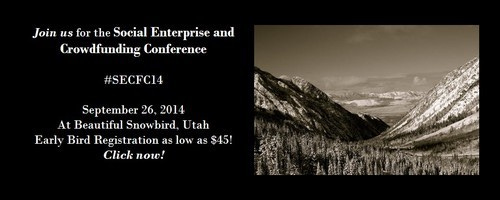 The post The Woman Who Is Trying To Prevent 4 Million Deaths Each Year appeared first on Your Mark On The World.