The Small Things
Bekka Ross Russell is a young mother of two and founder of The Small Things, a nonprofit organization supporting families in Tanzania.
On Wednesday, May 14, 2014 at 1:00 Eastern, Bekka will join me for a live discussion about her work in Tanzania.
Tune in here then to watch the interview live.
You can download an audio podcast here or subscribe via iTunes.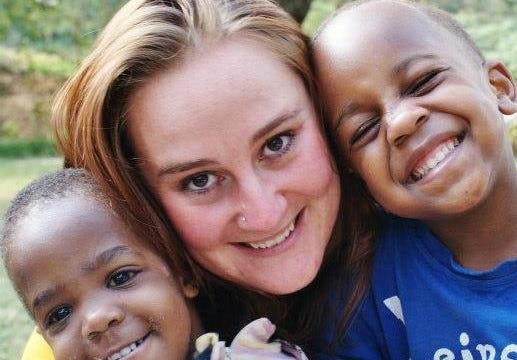 More about The Small Things:
The Small Things was founded in 2011 by Bekka Ross Russell, her family and a group of dedicated volunteers who had spent time at the Nkoaranga Orphanage, which houses up to 30 children, newborn to five years. The children have all lost mothers, and many lack fathers or other relatives who could step in, or their extended family is incapacitated by poverty. TST has partnered for several years with the local staff and management of Nkoaranga Orphanage, as well as other organizations, to improve child care. They recently received a major grant from the Visram Family and Happy Family Brands to begin the first phase of construction on a Children's Village, which will provide loving, family-style homes for children aging out of the orphanage who cannot be reunited with family. It will also allow them to scale up their outreach program to keep families together whenever possible. The mission of The Small Things is to provide comprehensive assistance for orphaned or vulnerable children and their families in Nkoaranga Orphanage and Hospital/Usa River, Tanzania, not only in moments of crisis, but with thoughtful and long term plans. Working with the local community, TST aims to educate and assist our clients, primarily women and children, in becoming contributing, healthy, active citizens impacting their country and our world.
Bekka's bio:
Bekka Ross Russell is a twentysomething adoptive mother of two, and the founder and executive director of The Small Things, a nonprofit bringing together people from all over the world to help orphaned and vulnerable children in Tanzania, build families for those that don't have them, and keep kids in families wherever possible. She holds a BFA in Metalwork and Jewelry from the School of the Museum of Fine Arts in Boston, a BA in Women's Studies from Tufts University, and is completing a MPA in International Development at the London School of Economics. She is also the author of "Gender and Jewelry: A Feminist Analysis." She currently lives on the ground in Tanzania with her husband Riz, son Saimoni, and daughter Zawadi, and can be reached at bekka@thesmallthings.org.
The post The Small Things appeared first on Your Mark On The World.