The Sheena V. Foundation Remembers the Trail of Tears with Sponsorship Drive
Native Americans have long been one of America's most marginalized peoples, but these proud peoples have a vibrant culture that has helped shape modern American society. That is why it is so very important to recognize the plight of so many Native Americans. Many of them reside on reservations with little financial support, struggle with alcoholism and addiction, and suffer from a variety of illnesses that are prevalent only in Native American communities.
The Sheena V. Foundation is a 501 (c3) charitable organization that raises awareness about the hardships that Native Americans and, especially, Native American children endure on reservations. In an effort to help more of these children take advantage of educational and financial opportunities, the Sheena V. Foundation has sponsored the First Annual Trail of Tears Remembrance Event.
This event is intended to spotlight the many tragedies that Native Americans have endured in their history, including the forced relocation of the Five Civilized Tribes — Cherokee, Choctaw, Seminole, Muscogee (Creek) and Chickasaw nations which occurred from 1830 to 1858. This brutal and merciless march killed thousands of innocent men, women and children who were forced to leave their ancient homelands and only homes they knew and travel on foot across thousands of miles.
The Trail of Tears was marked by violent resistance, inhuman treatment and terrible plagues. This tragedy occurred in spite of promises made to these tribes by the U.S. government, and was largely attributable to renewed pressure from Americans who wished to settle these fertile lands. U.S. soldiers and Georgia militia hunted down and apprehended many of those who resisted including 14,000 Creeks. These armed forces destroyed crops, burned homes and savaged families. The Seminole tribe fought vehemently when they discovered the treachery of the U.S. government, but were eventually quelled and forced to make the march in chains. Soldiers placed 2,500 Creek in shackles as well.
During the actual march, thousands died from the harsh conditions. Almost 500 of the Chickasaw tribe died from smallpox alone. Almost a quarter of the Cherokee nation succumbed to disease along the way. Upon finally reaching the bleak lands of Oklahoma, the survivors established their own governments and took up the herculean task of caring for their grieving members who had seen mothers, fathers, siblings and children die during the unrelenting march.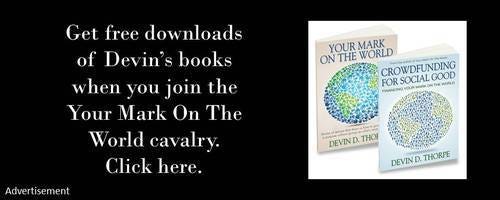 The First Annual Trail of Tears Remembrance Event is also intended to inspire corporate and private sponsors to contribute to helping Native American children. Many of these children grow up in crippling poverty, without hope for a future. Thousands of these kids suffer from illnesses and cancers unique to these communities; most of whom lack the money to receive proper medical treatment. The First Annual Trail of Tears Remembrance Event will showcase programs that the Sheena V. Foundation is currently developing to help these forgotten Native American communities. These programs include educational services designed increase employability and entry into higher institutions of learning. The foundation's counseling programs are designed to help prevent alcohol and drug dependency as well as address issues like depression.
The Sheena V. Foundation is currently sponsoring a fundraising campaign on Indiegogo. Every dollar donated is tax deductible and will go towards improving the life of a Native American child. In return for your generous contribution, you may be eligible for promotional space online and offline, as well as the satisfaction of knowing that you have helped bring hope to some of America's most underprivileged. In addition to making a financial contribution, you are also encouraged to share the First Annual Trail of Tears Remembrance Event with others in your community and on social media. To learn more about the First Annual Trail of Tears Remembrance Event or to make a donation, please visit:
https://www.indiegogo.com/projects/remembering-the-trail-of-tears
For more information on this press release visit:
http://www.getnews.info/the-sheena-v-foundation-remembers-the-trail-of-tears-with-sponsorship-drive_5766.html
Remember to "join the cavalry" by subscribing to Devin's content here.
The post The Sheena V. Foundation Remembers the Trail of Tears with Sponsorship Drive appeared first on GoodCrowd.info.