The Cellular Connection Spreading A "Culture Of Good"
Guest post by Scott Moorehead, president and CEO of The Cellular Connection.
All parents remember their proudest moments of their children: baby's first steps, toddler's first craft project, first "A" on a test. Before they know it, those children have grown into young adults, throwing their graduation caps in the air.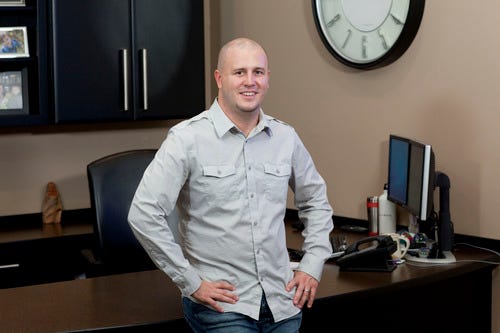 These are memories every parent should be able to have and life events every child should be able to experience. Unfortunately, sometimes these are merely dreams for families. Nearly 16 million children live in the U.S. under poverty, and 40 percent of children living in poverty aren't prepared for primary schooling. As CEO of The Cellular Connection (TCC), which has 900 stores nationwide, I knew my company had the ability to make an impact on children in a major way. After coming across these heartbreaking statistics, I worked with my team to come up with a way to give back to low-income families. This was the first step in developing our "Culture of Good," a concept I implemented with the intention of giving back to the local communities in which we do business.
As the largest Verizon Premium Wireless Retailer in the U.S., a significant part of our company's efforts focus on community investment. On Aug. 3, we held the School Rocks Backpack Giveaway where we donated 60,000 backpacks full of school supplies to children across the U.S. Each store donated roughly 100-150 backpacks filled with school supplies. There was no "catch" for the customer. They could literally just walk in our doors and grab a backpack for their kid(s).
Why backpacks? According to the National Retail Federation, the average person with children in grades K-12 spends $95.44 on school supplies. I realized that not all families had the means to spend that amount of money on school supplies for their kids. I wanted to give kids backpacks they could be proud to wear on their first day of school and supplies that would help them succeed in the classroom.
We made a difference for 60,000 kids by simply leveraging our presence in local communities. TCC's School Rocks Backpack Giveaway was a huge success and allowed parents to focus on providing other necessities for their children: food on the table, medical check-ups, clothing and more. With our national backpack giveaway, we took the idea of a "Culture of Good" to a level I couldn't have dreamed of. And, that got the wheels turning on how we could do even more.
Shortly after the giveaway, I implemented a policy where each of our 1,400 employees can take two paid days off a year to volunteer at a local organization of their choice. Additionally, I'm giving $500 to every TCC store to give back to the local community however they wish. With more than 900 stores across the U.S., those little ways of giving back will really add up.
I'm honored to represent a company that practices social responsibility. With our School Rocks Backpack Giveaway, we helped the dreams of parents and children come true. Our "Culture of Good" initiative puts me at peace knowing that we are doing all we can to make the world a better place.
Scott Moorehead is president and CEO of The Cellular Connection (TCC), the largest Verizon Premium Wireless Retailer in the U.S. with more than 900 locations across 28 states. Founded in Marion, Ind., in 1991 by Steve and Phyllis Moorehead, TCC owes its success to its ability to hire top-notch professionals who understand the meaning of customer service.
The post The Cellular Connection Spreading A "Culture Of Good" appeared first on Your Mark On The World.