Text-to-Pledge Technology Facilitates Giving At Galas
Nonprofit organizations are always looking for ways to increase donations, especially at events that can be expensive to produce and may yield a large portion of the annual budget.
Sophist LLC has created a platform called Text-to-Pledge that facilitates collecting pledges at events, making it easier to gather the resources nonprofits hope to get.
CEO Reed Baker explains, "Text-to-Pledge offers elegant, branded on-screen content, including interactive text messaging and impact visuals, to encourage giving."
"Our extensive pre-production process addresses an event holistically, with high-level event management and strategic fundraising experience to maximize onsite giving," he continues.
"Text-to-Pledge has helped raise more than $37 million from about 500 fundraising campaigns since its creation in 2007," Reed concludes.
On Thursday, December 4, 2014 at 6:00 PM Eastern, Reed will join me for a live discussion about the technology. Tune in here then to watch the interview live.
More about Sophist:
Sophist LLC is a creative, multimedia and fundraising company based in Long Island City, New York. With the advent of Sophist's renowned Text-to-Pledge® program, the company has come to dominate the mobile fundraising space, generating millions of dollars in donations annually by activating attendee mobile phones at charity events across America. The program is closing in on $40 Million in funds raised for its clients and has supported over 500 nonprofit events across America.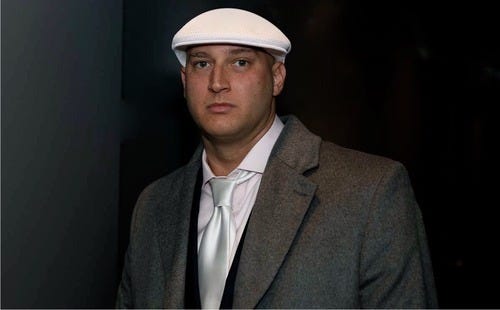 Reed's bio:
Reed Baker is the founder and CEO of Sophist LLC. Baker is a fundraising strategist, first and foremost, with an acute understanding of how organizations can employ technology to impact the bottom line. He is a New York City native and graduate of Emory University.
Remember to "join the cavalry" by subscribing to our content here.
The post Text-to-Pledge Technology Facilitates Giving At Galas appeared first on Your Mark On The World.