Stepping Up for Peace
This is a guest post from Dawn Engle, Co-Founder and PeaceJam Executive Director
September 21st marks the 30th anniversary of International Peace Day, a day devoted to celebrating and strengthening the ideals of peace, among both individuals and nations. As co-founder of The PeaceJam Foundation, a global organization that partners youth with Nobel Peace Laureates to address the most pressing issues facing our planet, this has always been an important day.
For many, however, the idea of changing the world seems like an unattainable goal. The biggest challenge we face in today's always-on society is simply getting people's attention and making them understand how easy it is do something that matters. Somehow, we have created a society of no time. Everyone is "too busy." I talk to my friends who are retired, and even they say they're "too busy!" This is why for International Peace Day we are launching a campaign named "Peace Starts with Me!," to give everyone a quick and simple way to join in. It is all about making the small things count. We are inviting everyone to participate by sharing a picture of themselves doing an act of peace on Facebook, Twitter, etc., and then asking their friends and family to do the same.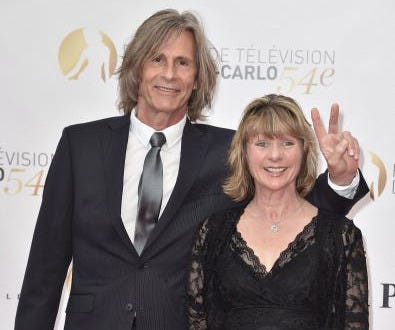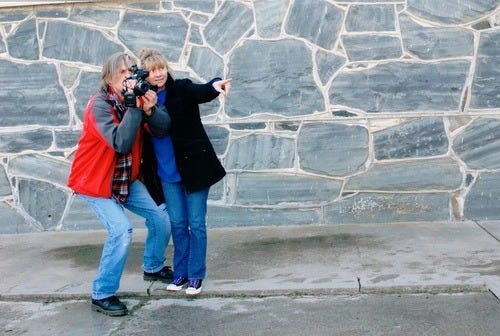 Dawn with husband and PeaceJam co-founder, Ivan Suvanjieff
Photo Credit: PeaceJam
We want to make it possible for people to make a genuine difference with as little as five minutes of their time. By providing people and organizations the resources to discover and track simple acts of peace, we hope people will be inspired to start small and eventually step up – and quickly learn how to become effective agents of change, and to make a real difference on the issues that are closest to their hearts.
We're lucky enough to have Google as a Founding Partner for our "One Billion Acts of Peace" campaign, stemming from the support and encouragement of Chade-Meng Tan, a "Jolly Good Fellow" of Google and one of company's earliest engineers. Meng's official job description is: "to enlighten minds, open hearts, and create world peace." It's hard to think of someone smarter, more fun, or more inspiring than Meng! The first time my husband and I met Meng, he told us that it was his goal is to create the conditions for world peace in his lifetime, and that he was kidnapping us and taking us to Google until we could figure out a way to join forces. Our "One Billion Acts of Peace" campaign was born, and this is our goal – to tackle the toughest issues facing humanity. As Meng always says, through this campaign, "we are making history."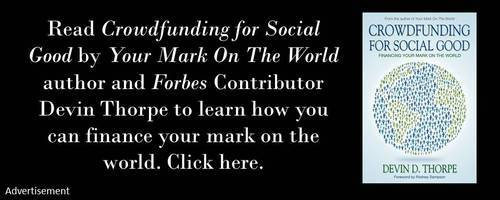 We recognize that creating one billion acts of peace by the year 2019 is an audaciously ambitious goal, but we believe that our "Peace Starts with Me!" social media push will be one giant step towards launching this movement. It's time for average people, just like you and me, to step up and create the most powerful and effective global citizens campaign the world has ever seen! Learn more and get involved on 1BillionActs.org.
Remember to "join the cavalry" by subscribing to Devin's content here.
The post Stepping Up for Peace appeared first on Your Mark On The World.