Stella Artois Partners With Water.org To End Women's Journeys To Water
This post was originally produced for Forbes.
Taking advantage of my home base's proximity to the Sundance Film Festival in Park City, Utah, I attended the press briefing for Stella Artois's joint announcement with Water.org of a new initiative aimed to ending women's journeys to fetch water. Stella announced a $1.2 million donation to Water.org.
Around the developing world, women spend hours each day carrying an array of buckets, carafes and jugs to fetch water from the nearest available clean water resource. This is further complicated by the fact that these water sources are unreliable and some trips don't yield any water.
Water.org, an NGO working in places around the world is a result of a partnership between Matt Damon–hence the connection to Sundance–and Gary White.
"Awareness is as important as fundraising," Damon said in a statement. "We want people to understand the issue in all its complexity."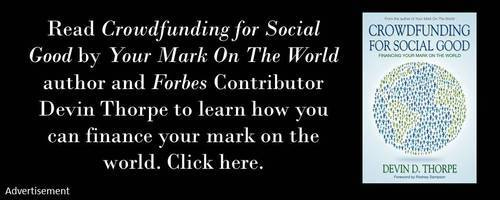 This objective is being accelerated via the partnership with Stella Artois through a program called "Buy a lady a drink," where Stella fans are invited to buy a custom chalice for $12 with $6.25 per unit being donated to Water.org. On the website, five short films produced by Frederick Scott and Nicolas Jack Davies that capture the challenges associated with a lack of clean water, focusing especially on the time wasted fetching water each day and how the effort to gather water dominates the daily routine for poor families lacking clean water resources.
"Water.org's current success shows we can make a difference in solving the water crisis," said Debora Koyama, Global Vice President, Stella Artois. "As a key ingredient in our beers, water is a natural resource Stella Artois aims to protect and preserve. We are delighted to enlist millions of Stella Artois fans around the world in this effort, as well as the iconic Stella Artois Chalice as the symbol of this campaign."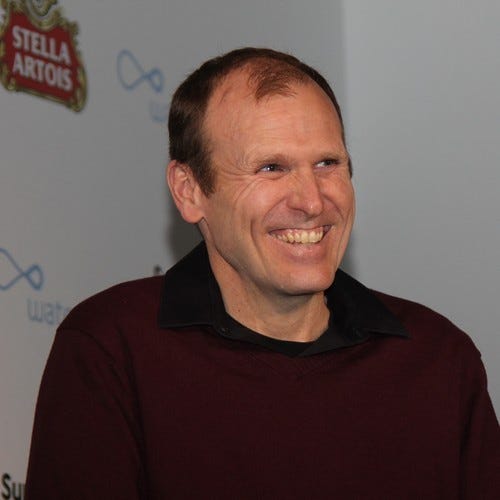 Water.org CEO, Gary White
"It's a new chapter for Water.og in terms of how can we take this message that we as an NGO kind of struggle to get out there into the world and deliver that message in new and different ways," White said. ''That's why this partnership was such a natural for Water.org to tap into that storytelling, that vision for how we tap into new audiences. I think what's going to emanate starting tonight is bringing all kinds of new individuals to this issue, to wake up to it, to respond to it, to take action."
Stella is selling three different chalices, each with a different design inspired by the region it represents, one from Ethiopia, one from Honduras and another from India.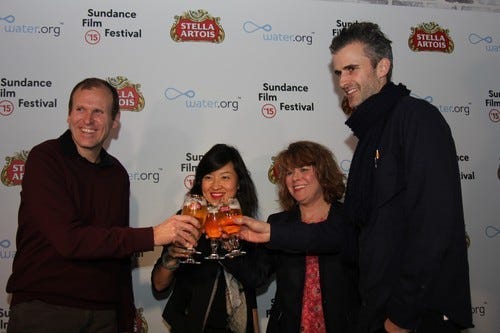 Gary White, Debora Koyama, Carol Clark, Frederick Scott
Stella Artois, a division of AB InBev, reports working on a number of water related issues around the world. Water is critical to growing the barley and other ingredients of beer, and water itself is a key ingredient. A company statement notes, "The company is currently spearheading a multi-year, global program to reduce water risks and improve water management, protect watersheds and reduce global water usage. Water is essential to AB InBev products, as well as to the social, economic and environmental well-being of communities where the company operates."
Remember to "join the cavalry" by subscribing to our content here.
The post Stella Artois Partners With Water.org To End Women's Journeys To Water appeared first on Your Mark On The World.