SOURCE: Helping Social Entrepreneurs Help Low Income Families
This post was originally produced for Forbes.
SOURCE, that is "Solutions from Our Country's Entrepreneurs" is a partnership among The Hitachi Foundation, Investors' Circle and Village Capital that links social entrepreneurs and impact investors with a shared interest in addressing the challenges of what they call "low wealth" Americans.
The Hitachi Foundation reports that more than 25 percent of U.S. households are either unbanked or underbanked–while they have bank accounts they rely at least in part on nonbank financial tools like payday lending, with interest rates averaging 391 percent.
The first cohort of entrepreneurs in the SOURCE program are focused on FinTech, financial services and technology to address the needs of this population.
On Thursday, May 22 at 3:00 Barbara Dyer, President and CEO of the Hitachi Foundation will join me for a live discussion about the Foundation's work to improve the lives of low income people in the U.S. Tune in here to watch the interview then.
More about the Hitachi Foundation:
The Hitachi Foundation is an independent nonprofit philanthropic organization established by Hitachi, Ltd. in 1985. The Hitachi Foundation was founded on the belief that business has an essential role to play in addressing the complex global challenges of our time.

The Hitachi Foundation seek to discover, demonstrate and expand business practices that both measurably improve economic opportunities for low-wealth individuals in the U.S. and enhance long term business value. At its core, the Foundation is committed to investments that enhance what we can learn about socially sustainable business practice and corporate citizenship.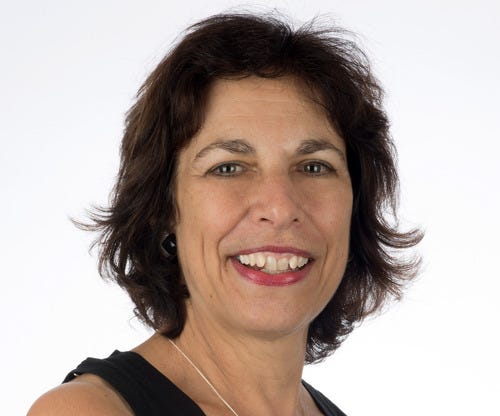 Barbara Dyer
Dyer's bio:
Barbara Dyer is President & CEO of The Hitachi Foundation, member of the Hitachi Chief Executives group, and Senior Lecturer at MIT's Sloan School of Management. Ms. Dyer has shaped the Foundation's focus on the role of business in society with an emphasis at the intersection of people and profit. Under her leadership, the Foundation has been an influential force in the CSR field and has been instrumental in shaping two major national collaborative philanthropic initiatives – Jobs to Careers with the Robert Wood Johnson Foundation and the United States Department of Labor; and the National Fund for Workforce Solutions initially with the Ford and Annie E. Casey foundations.

Ms. Dyer is a trustee of Clark University and has served as a member the American University School of Public Affairs Dean's Advisory Council. Ms. Dyer also had an extensive career in public policy as co-founder of the National Academy of Public Administration's Alliance for Redesigning Government, Deputy Executive Director/Director of Research with the National Governors' Association's Council of Governors' Policy Advisors, Special Assistant to the Secretary of the United States Department of the Interior, and Deputy Executive Director of the Western Regional Office of the Council of State Governments.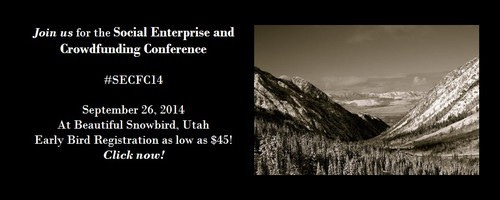 The post SOURCE: Helping Social Entrepreneurs Help Low Income Families appeared first on Your Mark On The World.