Solar Financing Big Opportunity for Impact Investors
Clean Energy Advisors is the newest sponsor of the Your Mark on the World Center.
You can download an audio podcast here or subscribe via iTunes.
Scott Hill, President of Clean Energy Advisors, sees climate change as the biggest challenge of our day and he's doing something about it. Having already financed 67 megawatts of solar power in recent years, he's eyeing another 300. Financing solar power gives investors an opportunity to earn a financial return while doing good, making them impact investors.
Scott sees the need to broaden the base of people who have the opportunity to investor for impact, something that has been limited largely to high-net-worth individuals. He says, "Within the discussion around climate change, there is this issue of creating opportunities for a larger group of people to invest based on their values. There is an overwhelming percentage of people who like the idea of investing based on values. It's up to the investment community to create solid investment opportunities that allow people to make a difference and earn a reasonable rate of return."
He is excited about his work. "Our passion around distributive generation and clean energy is why we get up and do our jobs everyday. But, and it's a kind of 'pinch me' thing is we've identified a niche within the solar industry that allows more investors to participate (invest based on their values) AND has several characteristics that make it equally if not more interesting from an investment perspective."
Despite his enthusiasm, Scott still sees challenges in the industry, despite its strength and positive trend lines. "History," he says, along with "well publicized solar company failures, and negative comments from fossil fuel interests are probably the 3 biggest challenges we face." Some of these experiences have left people cool to solar investments when, Scott says, "The reality is very positive for our industry."
There are also limitations that the solar finance industry faces. Scott sees three. First, "because it's a private placement, there isn't a public market for selling/reselling ownership shares."
Second, he notes, "Based on FINRA regulations, we have some real limitations on how we can market our offering." This limits the ability to advertise and promote an offering, limiting the size of an offering.
"Finally," he says, "in order to take full advantage of the tax benefits, there's a seven-year holding period before we can begin the return of principal."
In a recent company newsletter, Scott shared three positives that are shaping the solar finance industry thanks to the US Federal Government:
First, Congress agreed to extend the ITC (Investment Tax Credit) for Renewable Energy through 2019. Investments into solar energy will carry a 30 percent tax benefit for the next five+ years. While economics were aggressively pushing solar towards grid parity without the extension, this virtually guarantees that when the tax credit expires, solar will be as competitive or more competitive than any fuel source available.

In April, the US Treasury and IRS finalized regulations easing the way for private foundations to make program-related investments.

Finally, within the last 12 months, the SEC has finalized rules around crowdfunding that will allow more investors, regardless of net worth, to invest in clean energy and other worthwhile strategies.
"All of this is fantastic news for helping us create clean sources of energy. In what might be the globe's biggest challenge ever, our politicians have set the stage."
Clean Energy Advisors is making real progress and is keen to continue scaling up their work.
Scott says, "We have installed over 67 megawatts of clean energy that is helping to reduce our dependence on fossil fuels and helping to reduce our populations creation of harmful pollution. We're very proud of that. Each megawatt of power generates enough energy to power 150+ homes annually. We have an opportunity and have identified another 300+ megawatts of solar power we can build over the next 24 months."
As an optimistic footnote to our discussion, Scott notes that technology will likely lead to another upward shift in the solar power growth curve. "Several organizations are working through solar energy storage. That day will come. Once it does, solar will reach another likely significant rise in growth…like we have and will continue to experience over the next decade."
On Thursday, June 7, 2016 at noon Eastern, Scott will join me here for a live discussion about financing solar power and the future of the industry. Tune in here then to watch the interview live. Post questions in the comments below or tweet questions before the interview to @devindthorpe.
More about Clean Energy Advisors:
Twitter: @cleanenergyadv

Clean Energy Advisors (CEA) creates ownership opportunities for investors in utility scale solar energy projects that generate tax-advantaged predictable income, preserve capital, and have positive social and environmental impact.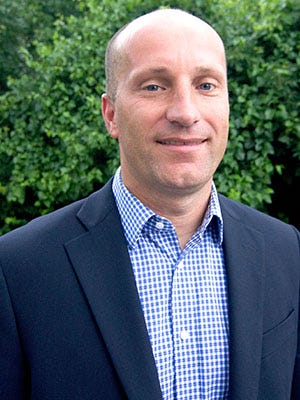 Scott Hill, courtesy of Clean Energy Advisors
Scott's bio:
Twitter: @williamandhill

Scott Hill has over twenty years of entrepreneurial experience including a significant perspective on business start-ups and building successful small businesses. Mr. Hill has been with CEA since April 2014.

His duties include overseeing the firm's family office, endowment, foundation, and UHNW client strategies. He has served as a panelist at US based family office conferences and enjoys speaking on impact investing, renewable energy opportunities, and the future of Solar PV worldwide.

Scott is a 1991 graduate of Columbia University and four year member of the football program. He lives near Nashville, TN with his wife and children. He's also actively involved in his community and church.
Remember to "join the cavalry" by subscribing to our content here.
The post Solar Financing Big Opportunity for Impact Investors appeared first on Your Mark On The World.