Social Entrepreneurs In Seattle Are Scaling To Change The World
This post was originally produced for Forbes.
Michael "Luni" Libes is the founder of Fledge, an accelerator for social entrepreneurs in Seattle that has already launched some remarkable social enterprises.
Community Sourced Capital is one the "Fledglings," the startup companies launched at Fledge. The company created a crowdfunding platform for making zero interest loans for local, community-based businesses.
Close to Home, another Fledgling company, is a marketplace for post-disaster shelters designed to keep people in our near their homes during reconstruction. Close to Home has three models, including one with kitchen and bathroom that can be used for up to two years.
On February 3, 2014 at 6:00 Eastern Libes will join me for a live discussion with some of the executives from his Fledglings, including Casey Dilloway and Rachel Maxwell of Community Sourced Capital and Rachel Stamm and Jennifer Williams of Close to Home.
Tune in and listen while you work.
Libes's bio:
Luni is a serial entrepreneur who over the past two decades has helped build six start-ups, five of which he founded: Ground Truth (mobile analytics), Medio Systems (mobile search), Mforma (mobile gaming and applications), 2WAY (enterprise collaboration), and Nimble (pen computing).

Luni is an Entrepreneur in Residence and Instructor at the Bainbridge Graduate Institute, and author of "The Next Step: Guiding you from Idea to Startup"

Luni is a co-creator and organizer of #SocEnt Weekend, a hands-on, action-based, 50 hour weekend event for creating impactful companies. http://socentweekend.org

Most recently, Luni is the founder of Fledge LLC, the "conscious company" incubator. Fledge accelerate companies meeting the needs of the large and growing number of environmentally, socially, community and sustainable conscious consumers. http://fledge.co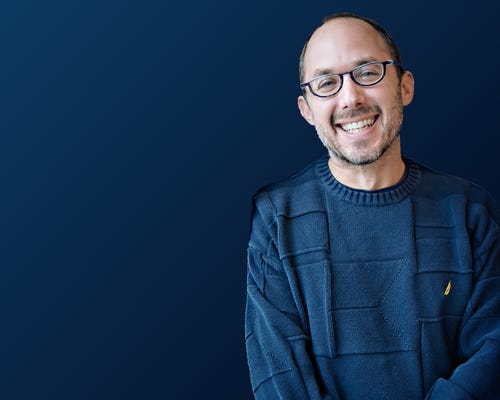 Michael "Luni" Libes
Maxwell's bio:
I'm all about giving back to communities. We need to move capital in the direction of things we value. CSC helps everyone create real value with their money.
DIlloway's bio:
Right now, I'm focused on building a sustainable finance company that helps small businesses borrow money directly from people in their community. We launched the business in the summer of 2012 with the help of Fledge, the conscious company incubator.

Besides CSC, I'm excited to be part of some of the most vibrant socially and environmentally-focused business communities in Seattle including the Bainbridge Graduate Institute, HUB and Social Venture Partners.
Stamm's bio:
Rachel has an MBA in Sustainable Systems & a Certificate in the Sustainable Built Environment, both from Bainbridge Graduate Institute, & 13 years experience in housing people as a Seattle Real Estate Broker.

An advocate for the necessary shift toward a sustainable built environment, Rachel understands the impact that the space in which we spend our time has upon our health, mindset and spirit. Rachel is invested in making the business case for sustainable, healthy housing that supports, in multiple ways, the people in need of emergency housing. She believes this work is a social justice issue.
Williams's bio:
Jennifer has 18 years experience working in the mental health field (providing various clinical services such as therapy and care management.) She understands the importance of listening to clients' needs as a way to assist them in discovering solutions and meeting goals. Here at Close to Home, she feels her role is very similar: tuning in to customer post-disaster housing needs and problems and matching them with the most appropriate shelter solutions.

Jennifer is excited to be a part of Close to Home because she believes disaster housing can be accomplished in a more cost-efficient, humane and sustainable manner.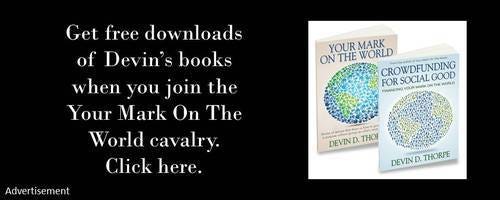 Please help me continue this conversation below, on Twitter or on my personal website.
The post Social Entrepreneurs In Seattle Are Scaling To Change The World appeared first on Your Mark On The World.