How to Secure Sponsors for Nonprofit Events
This is a guest post from Ashley Walsh, Director of Marketing for Formstack
Nonprofits are always looking for more donations since donations are usually the lifeblood of their cause. And one way to get that major spike in funds is to host an event and secure corporate sponsorship.
Social responsibility has become an important value for businesses. It's also something consumers love to support—and it can even increase loyalty. This is why nonprofits should start looking to corporations for charity sponsorship: they are a win-win for both organizations. Event sponsorship increase brand loyalty for the sponsoring corporation and result in funds for the nonprofit. They also can result in supplies or potentially more attendees during an event, and the sponsor gets extra exposure and recognition as a giving business.
But here's the common question: How can nonprofits find these much-needed sponsors for their event? Two words: online forms. These easy, inexpensive tools can make this endeavor a lot easier.
Below are 4 ways to leverage forms to help land sponsors for an upcoming event:
1. Market your event.
The first step in planning a successful event is to market it properly. Create a page on your website that has the full event details, so it can be promoted via social media, emails, your company blog, and other relevant channels. This page can help get potential attendees to register for the event as well as help to secure corporate sponsors.
Also include a section on the page that specifically targets prospective charity sponsors. For example, list out previous corporate sponsors, include positive testimonials from those organizations, and promote that content socially. Viewing other corporate sponsors can be motivating for potential sponsors and may be the push they need.
The final step is including a sponsor or partner interest form that companies can submit if they're interested in getting more information about sponsoring the event. An easy way to add the form is to embed it directly onto your organization's Facebook page, which will expand your reach and visibility.
2. Contact corporations directly.
Next, it's time to think strategically. Consider the people your organization or event serves. Identifying their demographics, where they live, and what they like to do will help narrow your target area and allow you to evaluate what kinds of businesses would want to work with these people. For example, if your event were a road race, a sporting goods store might be interested in serving the people that would attend your race.
Make a list of possible businesses that could connect with your target audience and reach out to them through phone calls, emails, or social media. Some corporations even have sponsor request forms or fundraiser registration forms on their sites so you can easily let them know you are interested in working with them for your event.
3. Set up sponsorship levels and promotions.
Once you have a list of definite sponsors, it's time to nail down the sponsorship details. To start, set up sponsorship levels so sponsors can contribute at a level that feels comfortable to them. A smaller business might not be able to donate as much as a large corporation, so nonprofit sponsorship levels can increase the chances that a variety of organizations at different financial levels will be able to participate.
Decide what type of promotion each sponsor will receive. For example, will they each get a logo on the event signage or apparel? Will they be given a corporate table or tent at the event? Will top-tier sponsors get more prominent promotion than lower-level sponsors? These little perks can motivate sponsors to give more.
Once you have made your decisions regarding levels and promotions, send each sponsor a charity sponsorship agreement form. This form can be used to confirm sponsorship levels, upload a logo, or electronically sign off on the terms and conditions. Additionally, the form can be used for donations if it has security measures and is connected to a payment processor.
4. Keep the lines of communication open.
Finally, it's important to keep in touch with your sponsors. Add all sponsors to your email list so they receive updates about annual events, both before and after the events happen.
At the event, set up a booth with tablets hosting online forms for attendees to sign up to receive more information or indicate sponsorship interest for future events.
After the event, send sponsors a follow-up survey to determine if they were happy with their experience. Also, it might be beneficial to send them a sponsorship renewal form for next year's event.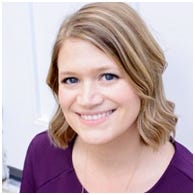 About Ashley Walsh:
Twitter: @anighbert

Ashley has worked in multiple areas of the B2B marketing sector and is currently the Director of Marketing for Formstack, an online form building solution based in Indianapolis.
The post How to Secure Sponsors for Nonprofit Events appeared first on Your Mark On The World.