SECFC14: Let's Scale Some Good
SECFC14, the most important conference of the year for do gooders interested in learning more about crowdfunding for accelerating and increasing social impact is coming!
The second annual Social Enterprise and Crowdfunding Conference is scheduled for September 26, 2014 at Snowbird, Utah. Be sure to save the date!
The theme for this year's conference will be, "Let's Scale Some Good!"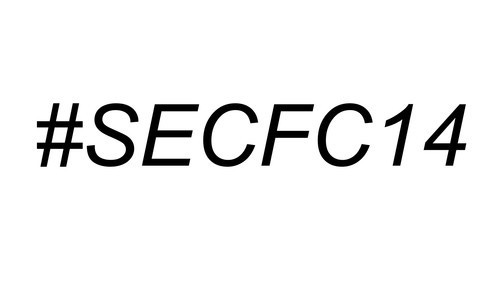 "Devin put on an amazing conference! Informative speakers…. genuine authentic people. .. great connections…. awesome food and snacks.. do whatever it takes to come next year. That is the best tip I ca give you. See you there." ~Wendy Robbins, CEO of RedCapes

"It was great to have so many bright and like minded people in one place. Intriguing conversations and presentations." ~Jeremy Lund, Impact Investor and Philanthropist

"The conference was filled with innovators and change makers! Definitely something that everyone should attend and become a part of." ~CEO of ReturnonChange

"The SECFC13 was a wonderful experience. I am so glad I had the opportunity to participate, and I can't wait for next year! Thank you, Devin, Richard and team for a first rate event." ~Cheryl Snapp Conner, CEO & Founder of Snapp Conner PR
Beginning today, you can register for a VIP pass that includes access to the reception for speakers and sponsors and the VIP dinner for just $99. A conference only ticket is just $45. Register today!
The post SECFC14: Let's Scale Some Good appeared first on Your Mark On The World.