Samaritan's Feet Works to Put Shoes on 10 Million Children Worldwide
This is a guest post from Patrick Thean who is the CEO and co-founder of Rhythm Systems (http://www.rhythmsystems.com/), a cloud-based strategy execution software platform that facilitates airtight execution and measurability for mid-market CEOs.
More than 30 years ago in Lagos, Nigeria, a missionary approached a young boy and invited him to enter a contest where the prize was a pair of shoes. For many in Africa, owning shoes was a luxury. In fact, there are an estimated 1.2 billion children worldwide who go without shoes every day and more than one million that die each year from footborne diseases.
The young boy, Manny Ohonme, won the contest and earned his very first pair of shoes. What stayed with him however, was the missionary's encouragement to keep reaching for his dreams. That's why in 2003 during a trip home to Nigeria, Manny decided to help others the way he had been helped. Along with his wife, he began Samaritan's Feet, a humanitarian aid organization that provides shoes to impoverished children around the world.
I first met Manny at a conference where he was volunteering. As soon as we engaged in conversation, I knew he was a hard worker, willing to go the extra mile. I hired him right out of college to work at my previous company. During his three years working for me, Manny developed his leadership skills and business acumen. It was very exciting for all of us when Manny felt called to start Samaritan's Feet and help save children around the world.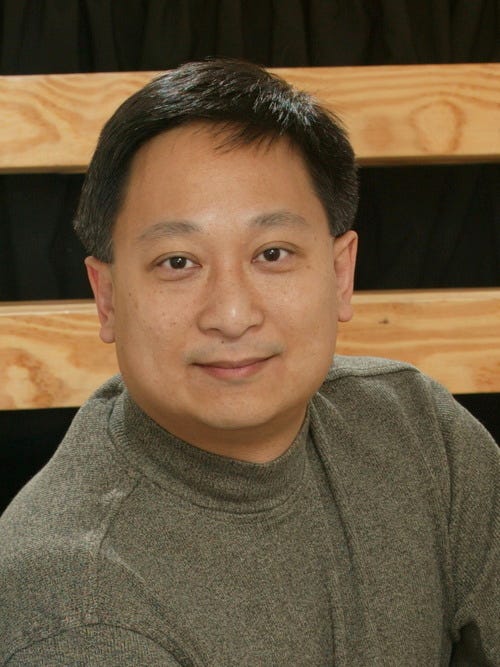 Patrick Thean
When Manny started Samaritan's Feet, he came to me for help. We talked about the need to establish a long-term goal that would inspire him and his team to stretch and be challenged to change the world. He worked on this and came back with his initial long-term goal to put 10 million pairs of shoes on the feet of 10 million children over the next 10 years.
Around this same time, I was coming up with the idea for a new company, Rhythm Systems, which I co-founded just a few years later as a strategy execution software platform that combines coaching, patented software and online tools to help businesses execute plans and strategies to reach their goals. With a lofty goal of 10 million shoes for 10 million kids, Manny and I held a strategy session to develop his long-term plan and map out how to execute that plan. Using the same "Think, Plan, Do" methodology we use to help companies achieve their dreams, Manny and I walked through his many ideas and picked the ones that would make the greatest impact, including a barefoot walk from Charlotte to Atlanta, a "Barefoot for Barefeet" awareness campaign in schools, and a global media campaign. We planned how we would get to his goal and set metrics along the way to help him determine if adjustments needed to be made weekly and/or quarterly to keep the plan on-track.
By successfully executing these strategies, Samaritan's Feet was able to donate one million Crocs, one million shoes from Sears, and 1.1 million Sketchers to kids around the world. Samaritan's Feet and its team of ambassadors and partners were able to surpass the initial goal of donating five million shoes to children in need in more than 60 nations, while also inspiring 18 other organizations to get involved.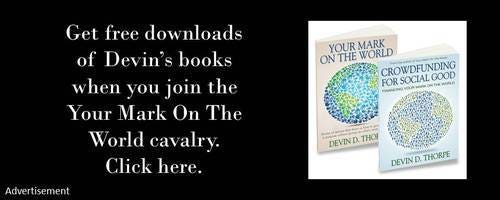 "The Rhythm Systems methodology has helped keep us focused on going after our big goals, especially in our earlier days," said Manny. "We've surpassed our goal of donating five million shoes, but more importantly, we have inspired 18 other organizations to start distributing shoes with a collective net global impact of 21 million people served with our vision."
Manny was determined to make a different both in his homeland and worldwide. He has continued the legacy of hope and encouragement he got from that missionary so many years ago. Today, he is making a difference in the lives of millions of children all around the world.
Remember to "join the cavalry" by subscribing to Devin's content here.
The post Samaritan's Feet Works to Put Shoes on 10 Million Children Worldwide appeared first on Your Mark On The World.