Sam Renick And The Kids He Teaches Are Having Fun Learning To Save Money
Sam Renick's, founder of It's a Habit, is striving to teach young people to save money by using catchy tunes that are fun to sing. The remarkable thing is, according to Sam, it's really working!
The following video will help you understand quickly just what Sam is up to:
Sam is working with schools and parents to help teach young people how to manage money wisely before it's too late.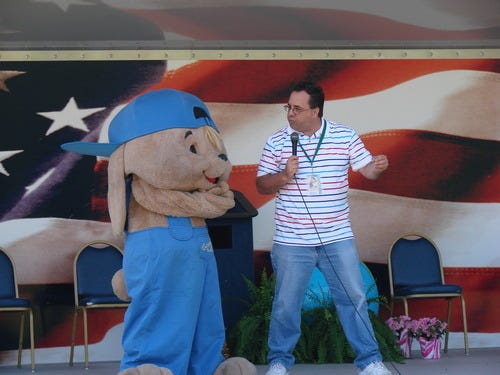 On March 31, 2014 at 2:00 Eastern, Sam will join me for a live discussion about his program.
Tune in here then to listen while you work.
You can download an audio podcast here or subscribe via iTunes.
Sam's bio:
Sam X Renick is an award winning author, songwriter, financial educator, and social entrepreneur. Sam founded the social enterprise "It's a Habit!" and co-created children's character, Sammy Rabbit, to help parents and teachers more effectively share lessons with children on great money, reading, and writing habits. Sam and Sammy have read their stories and sang their songs directly promoting financial education to over a quarter million children in 8 countries. The tools Sam and It's a Habit have developed have had the unique distinction of being used by others to win national and regional awards on three different levels: University, Corporate, and High School Teen Trainer. Team Sammy is now in the process of launching the world's first, music driven, "early age" financial education program titled "Dream Big Set Goals!" The online program is FREE of charge and can be accessed at sammysongclub.com
The post Sam Renick And The Kids He Teaches Are Having Fun Learning To Save Money appeared first on Your Mark On The World.