Reporting from Haiti
Today, I arrived in Haiti. This week, I'll be reporting from here on my observations about the country.
Let's be clear, I don't expect to understand, much less figure out how to solve, the country's many woes, but I do hope to identify people, entrepreneurs, and organizations that are making a difference here.
Haiti is widely recognized to be the poorest country in the Western Hemisphere. That abstraction didn't prepare me for my arrival in Port-au-Prince. My ride from the airport, which struck me as adequate, but inferior to many I've visited in the developing world, to the guest house I booked on Airbnb, allowed me to see that this may be the poorest country I've every visited. (My past visits in the developing world include struggling countries in Asia, Africa and Latin America over the last four decades.)
The people I've encountered here in my first few hours, are all delightful. In all my travels, I've never encountered such a friendly passport control officer. I greeted him in bad French and he responded in French asking me if I spoke French. I couldn't even answer that simply question. He switched to English, which was flawless, and was quite forgiving.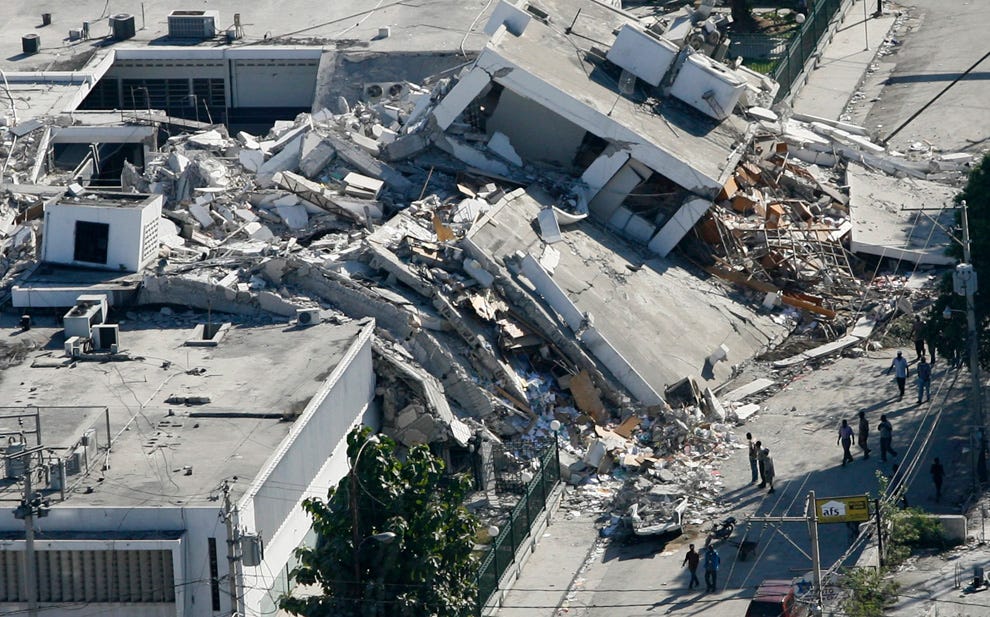 Damage from the 2010 earthquake in Haiti
The country of just over 10 million people was, of course, devastated by the earthquake centered here in Port-au-Prince. Some 200,000 people died as a result of the quake–an almost unfathomable number. To put it into perspective, it would be as if every person in Salt Lake City suddenly died. My home town is the political center of a large metropolitan area with about 2 million people living in it, much as there are about 2 million people living in Port-au-Prince.
Stay tuned here this week for reports on the social entrepreneurs and nonprofits that I'll profile. I hope that seeing their work will give me hope for the future of the country and provide models for this work elsewhere. After the quake, the mantra here was "build back better." Lacking the perspective of a pre-quake visit, I nonetheless hope to get some sense of whether that is in fact happening six years on.
The post Reporting from Haiti appeared first on Your Mark On The World.