Record Set for Number of Indiegogo Contributions to Single Campaign
Solar Roadways Project Attracts 35.000+ Funders So Far
First there were electric cars, now there are Solar Roadways. This revolutionary initiative to change the way we utilize the nation's millions of miles of roadways— by turning them into power sources— just set the record for the highest number of individual funders to an Indiegogo crowdfunding campaign.
More than 35,000 people from 42 countries have helped an innovative couple from Idaho, Scott and Julie Brusaw, surpass their Indiegogo crowdfunding goal of $1,000,000— and there are still three more days to go. Solar Roadways www.indiegogo.com/projects/solar-roadways could pay for itself through clean power generation.
The Solar Roadways campaign also states that it will:
improve road safety by providing LED lighting that replaces paint and can be changed at the touch of a button

prevent accidents by providing advance illuminated warning of animals or debris on the road

provide an environmentally friendly way to melt snow without salt and sand
Notably, the previous record holder for the most Indiegogo contributors was the campaign by Matthew Inman (The Oatmeal) to create a museum for the original pioneer in electricity, Nikola Tesla (33,000 funders).
Indiegogo launched in 2008 as the world's first crowdfunding platform, and is dedicated to allowing anyone, anywhere to fund what matters to them. As the world's funding engine, Indiegogo democratizes access to capital and helps innovators around the world improve society by turning their ideas into reality.
To speak with team behind Solar Roadways or an executive at Indiegogo, please contact:
Sarah Lilburn, Goldin Solutions
o: 646.660.8650
c: 703.659.5906
Remember to "join the cavalry" by subscribing to Devin's content here.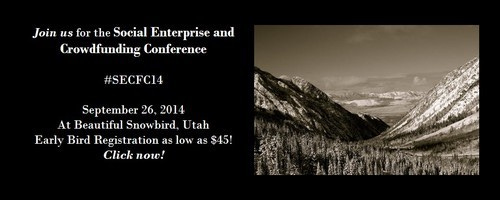 The post Record Set for Number of Indiegogo Contributions to Single Campaign appeared first on GoodCrowd.info.