Reading Rainbow Gets Unprecedented Boost From Kickstarter's Other Biggest Projects
With less than 48 hours to go, Pebble, OUYA, Pono and Veronica Mars provide exclusive rewards to help classrooms in need
LOS ANGELES, June 30, 2014 /PRNewswire/ — LeVar Burton's Reading Rainbow crowdfunding campaign is now in the top five most successful Kickstarter projects of all time, and receiving the latest round of support from unexpected sources – the top four highest earning campaigns ever. Pebble, OUYA, Pono and Veronica Mars announced that they would each offer rewards from their projects, created specifically for the Reading Rainbow campaign.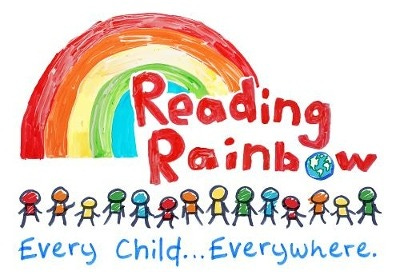 Reading Rainbow (PRNewsFoto/Reading Rainbow)
Each of the Kickstarter "All Stars" is contributing a limited edition reward, available at www.helpreadingrainbow.com, as an incentive to grow Reading Rainbow's backer support. Pledges will allow a new version of the beloved educational tool to be made available — free of charge — to thousands of underfunded classrooms.
Of their generous support, Burton said, "What they're doing here is unprecedented –we're proud to have such great friends join our mission and we're incredibly honored to be in the company of these amazing campaigns in the Top 5."
This new support comes just days after comedian Seth MacFarlane's promise that he would match up to $1,000,000 in pledges to the project, an offer that remains in effect until Reading Rainbow reaches its current $5,000,000 goal. Supporters who claim any of the four new rewards still qualify for this matching.
Reading Rainbow's Kickstarter campaign's initial goal was $1 million but approximately $4.5 million had been pledged by 90,000+ backers as of Monday morning.
PEBBLE has created a Limited Edition version of its popular smartwatch just for this campaign, is designing a Reading Rainbow watchface, and has pledged to Adopt a Classroom.

OUYA, a gaming console based on Android, has created a special SKY BLUE Limited Edition, with the first 500 units hand-signed by LeVar Burton, and is donating free consoles to include in the project's Adopt a School reward.

PONO MUSIC will create 20 units of the PonoPlayer, its high-quality digital music device, in a special Reading Rainbow – Collector's Edition with Burton's signature engraved in the side, and the show's iconic theme preloaded on the device.

The stars of VERONICA MARS, including Kristen Bell, Enrico Colantoni and Jason Dohring, will join Burton for a special Los Angeles Reading Rainbow Live event, where the four will read stories to a small group of children and their parents.
In addition, to encourage more support, all four projects plan to give away a few of their limited-edition rewards at random, with all project backers eligible to win – with even a $1 pledge giving backers a chance to win any of these new rewards.
Burton, star of "Roots" and "Star Trek: The Next Generation," was host of the children's literacy program that aired on public television through 2009. Reading Rainbow was launched as a best-selling tablet app in 2012, and aims to expand its reach to more accessible platforms, including the web, and to design a specialized classroom version that meets the needs of teachers.
With the first $1 million in donations already secured, an educator-specific format will be created for schools and made available free to 1,500 of the neediest classrooms. If the campaign reaches $5 million, the format will be extended to at least another 6,000 such classrooms. Each $1 million donated after that allows Reading Rainbow to be available to an additional 5,000 classrooms free of charge.
Contributors can claim additional rewards ranging from autographed memorabilia to a private dinner with Burton to a chance to have the Reading Rainbow cofounder make a personal visit to a local library or school.
Reading Rainbow's Kickstarter campaign ends at 3pm EDT on Wednesday, July 2.
To visit the project page and pledge, go to www.helpreadingrainbow.com.
To find out more about the Kickstarter "All-Stars":
PEBBLE: www.getpebble.com
OUYA: www.ouya.tv
PONO MUSIC: www.ponomusic.com
VERONICA MARS: www.theveronicamarsmovie.com
About LeVar Burton & RRKidz:
Best known for his distinguished TV roles, most notably Kunta Kinte on Roots, Geordi La Forge on Star Trek: The Next Generation and Reading Rainbow, LeVar Burton is widely recognized for his lifelong advocacy of children's literacy. In 2011 he formed RRKidz with his business partner Mark Wolfe. They hold the global rights to the Reading Rainbow brand through a partnership with series creator WNED/Buffalo.
Remember to "join the cavalry" by subscribing to Devin's content here.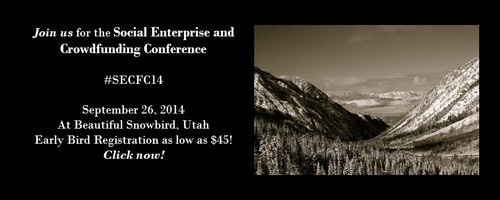 The post Reading Rainbow Gets Unprecedented Boost From Kickstarter's Other Biggest Projects appeared first on GoodCrowd.info.