RBC Wealth Management U.S. CEO Reports On 'Blue Water Day'
This post was originally produced for Forbes.
RBC has committed $50 million to improving global access to clean water. Each year, RBC holds a "Blue Water Day" on which employees engage in local water projects in their communities.
RBC reports that past projects have included:
Planting trees to manage runoff

Shoreline cleanups to keep solid waste out of rivers

Street cleanups, recognizing that 20% of "street litter" ultimately ends up in rivers, lakes and streams
On June 12, 2014, RBC will be conducting its annual Blue Water Day . John Taft, RBC Wealth Management U.S. CEO, will join me at 6:00 PM Easter to report on the day's activities. Tune in here then to watch the interview live.
You can download an audio podcast here or subscribe via iTunes.
More about RBC Wealth Management:
World Economic Forum named RBC among the most sustainable large organizations in the world. RBC has also been named one of "Canada's Greenest Employers," one of "Canada's Best Diversity Employers," one of "Canada's Most Socially Responsible Corporations," and one of the "Best 50 Corporate Citizens in Canada." RBC has been also recognized among the world's financial, social and environmental corporate leaders for the 13th consecutive year on the 2013 Dow Jones Sustainability World Index.
More about the RBC Blue Water Project:
The RBC Blue Water Project is a wide-ranging program dedicated to protecting the world's most precious natural resource: fresh water. In 2013-2014, we will support initiatives that help protect water in our growing towns and cities.

We also promote responsible water use with our employees and clients, are committed to reducing the intensity of our own water footprint and encourage the growth of water businesses.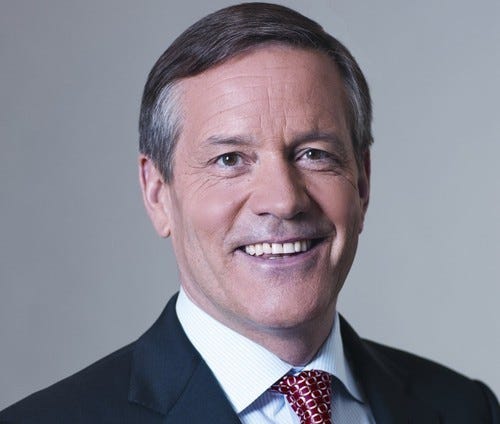 John Taft, RBC
Taft's bio:
RBC Wealth Management ¬ U.S. John is CEO of RBC Wealth Management, the seventh largest full-service retail brokerage firm in the U.S. He has worked in the financial services industry since 1981. He has been active in the Securities Industry and Financial Markets Association (SIFMA) where he served as chairman-elect in 2010 and chairman in 2011. He has published articles in The New York Times, Harvard Business Review, Business Insider, and Forbes, and authored ³Stewardship: Lessons Learned from the Lost Culture of Wall Street² (John Wiley & Sons 2012). As a LinkedInLNKD -0.02% influencer, John is among the prestigious invitation-only group of industry leaders who provide ongoing thought leadership blogs. He graduated magna cum laude, Phi Beta Kappa from Yale University and earned an M.A. in public and private management from the Yale School of Organization and Management.
Remember to "join the cavalry" by subscribing to Devin's content here.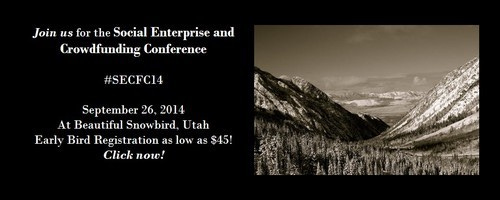 The post RBC Wealth Management U.S. CEO Reports On 'Blue Water Day' appeared first on Your Mark On The World.