Raise Funds to Help My Friends & Colleagues With Typhoon Relief
This is a guest post from Victoria Mita of GoAbroad.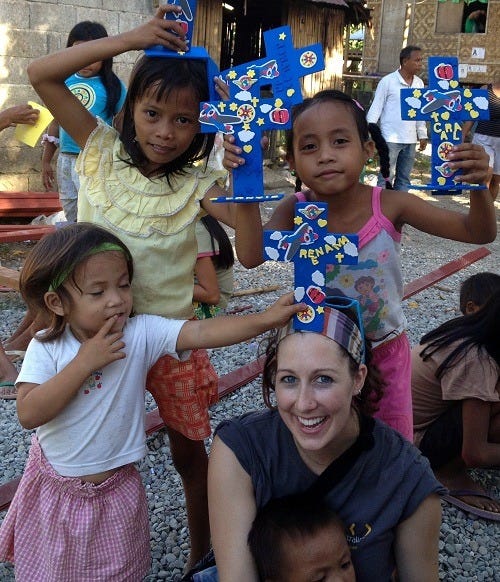 Victoria Mita and the Children in Cangumbang a village nearby Tacloban
On November 7, 2013, GoAbroad and FundMyTravel team members moved from their respective desks in the US office, so they could work together in their main conference room for the entire day. They were creating a pre-emptive fundraising campaign for the anticipated damages of Super Typhoon Haiyan ( known as Yolanda in the Philippines.) There was no way to conceptualize the severity of damage and loss that the storm would bring, but they knew it was very serious, after seeing a first hand video-clip transmitted from their founder's iphone via email.
The clip showed a rooftop slowly being forced to detach by the winds, until it was eventually ripped off. This was all in under three minutes and hours prior to the actual storm making landfall.
GoAbroad.com, an online directory for international opportunities, has its Asia headquarters based in Tacloban City, Philippines. The campus has been compared to Google in terms of the benefits and treatment of its staff. The Asia office developed, when GoAbroad decided to take some the their site's automated functions and put smart, hard-working people behind the tasks instead. Over the years, more jobs were created and thus more professional opportunities for the locals as well. While this approach might have gone against the grain of most tech companies at the time, it only reinforced the mission and culture of GoAbroad: to be the leading resource for meaningful travel and and an organization based on humanitarian interests.
It's evident within one week of visiting either the US or Asia office, that the staff are not simply employees but team members at GoAbroad, and the overall atmosphere is very much one of a family. That feel holds true for the FundMyTravel team as well. One of GoAbroad's more recent projects was creating a solution for all the students they met who wanted to study, volunteer, work or intern abroad, but stated funding as the number one obstacle. Enter FundMyTravel.com: a crowdfunding site made specifically for meaningful travel campaigns. The FundMyTravel team never anticipated having their own site used by GoAbroad to fund major relief efforts for the Tacloban community, but that's exactly what took place and they raised over $10,000.00.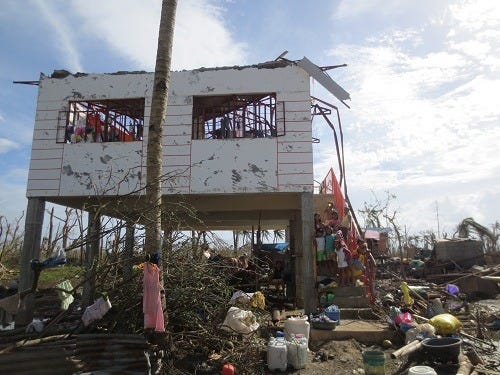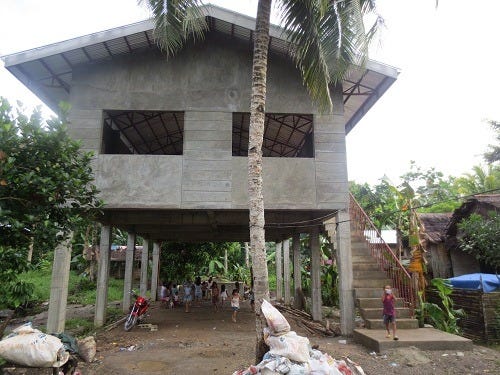 Cangumbang Center Almost Complete
In the days and months following Typhoon Haiyan, GoAbroad and it's charitable wing, The GoAbroad Foundation were in a unique position to make a significant difference on the ground in the Philippines. NBC news was stationed at the GoAbroad Asia complex, while covering the storm. Multiple global relief organizations ended up using the office as a space to hold meetings, develop strategies for addressing the devastation and it was also used as an evacuation center for numerous locals during the storm.
During the aftermath of Haiyan, we saw through the media how impressive the Typhoon's damage really was. Though the storm had passed, it's effects were obviously long term. GoAbroad staff from the US and their extended networks, including multiple partners and organizations in the international education field, showed inspirational support through various campaigning and fundraising efforts- this time with a more specific intent to help locals rebuild their homes and have a place to start their lives over. These campaigns are still ongoing and that is the initial reason I reached out to Devin.
My name is Victoria Mita and I have been working with GoAbroad for the past year and a half. I direct FundMyTravel.com and work with an incredible team of people, who motivate me to do the best work I can do, every single day. The reason I wrote the first portion of this piece in third person is because I still reflect on the whole instance from that point of view, quite frequently. I observe the ethic and honor that my colleagues carry out their work with on a daily basis and am genuinely amazed by it, just as I was when I first joined the GoAbroad family.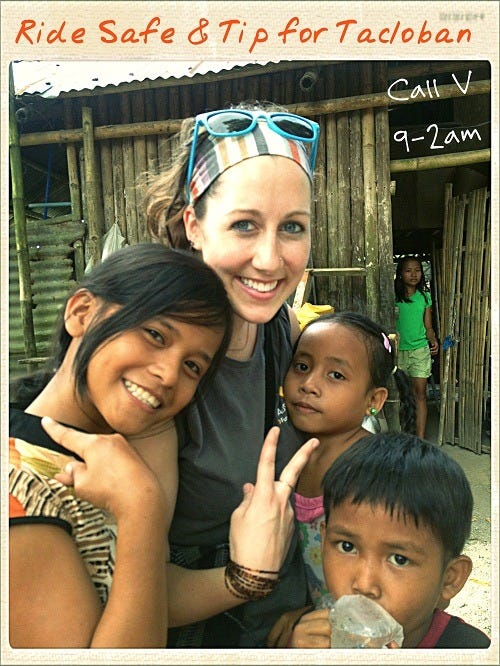 Ride Safe and Tip for Tacloban
I will soon be going on a three month sabbatical from work with GoAbroad and traveling through Asia and Australia, before returning to our office in the Philippines. I feel blessed to say that all of GoAbroad's staff survived Typhoon Haiyan but I am very much aware that the storm's effects are still present and felt every day. Before I go on sabbatical, it was important for me to launch this personal campaign, to help rebuild the homes of my friends. Please consider sharing this message and the campaign I have below, where I will be posting the first hand stories of three incredible Filipinos.
Thank you, Devin and thank you to all who join in becoming aware.
With sincere gratitude,
Victoria
https://www.causes.com/campaigns/74599-raise-funds-to-help-my-friends-colleagues-w-typhoon-relief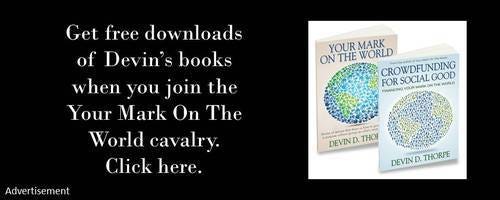 The post Raise Funds to Help My Friends & Colleagues With Typhoon Relief appeared first on Your Mark On The World.