Our Mark On The World
Graeme Kilshaw + Devin Thorpe
Many people want to make the world a better place… and are searching for the answer the question, "How do I make my mark?" Our Friendship Cube Group answers this question through our code of light. The friendship cube is a social innovation for a world increasingly embracing the emergent semantic web phenomena. Instead of having 26 confusing alphabet characters, we have, through thinking hard, boiled down all that is necessary into a single cube with rotating diamond symbols and a 22 bit binary phonetic alphabet. Our cube code is beautiful. It consists of a "relativistic geometry" … a sacred geometry that fits together sound symbols with light symbols… in a relativistic visual binary code that is recognizable by both human eye and by webcam. The friendship cube is the essential, core tool for the emergent "web 3.0" phenomena. The friendship cube is our revolutionary gaming and teaching tool. With it… we play, share, and learn together in new and productive ways.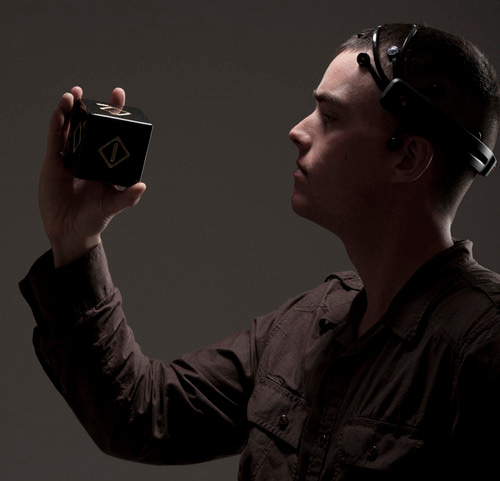 We all love making new lifelong friends. And some of us like to "reach-out" and to make new friends by giving symbolic gifts. The gift of our friendship cube is a symbol in and of its self. This gift… the gift of a friendship cube… symbolizes trust and the beginning of a new, positive, lifelong relationship. In our group, friendship cubes reward good deeds. Small friendship cubes reward small good deeds, and big friendship cubes reward big good deeds. With the gift of a friendship cube comes an "agreement between friends". Our agreement is sometimes called the "Friendship Cube System". Our system has a few constants in its structure, as well as some variables. The constant is our cube and code. The variables are the host language, the way our system is presented, the action requested, and the specific encoded message. Generally speaking, we only give a friendship cube to a person that has shown high moral standards… the standards that make the world a better place. Sometimes the action requested is just telling a few friends about our cube and our system. Other times, the action is getting involved in a social cause that will help the local community. Hubs for learning and teaching… for gathering and disseminating information… are a great way for diverse global communities to benefit from our presence. Our friendship cube system is evolving through experimentation with the variables. Our system evolves to suit its environment. Our friendship cube system is currently being presented as a chain letter … a letter from a friend… that invites trusted new cube-recipients to assert their solidarity with our global movement through a planned act of kindness. We invite trusted cube recipients to sign on to our system and to stand up for what we collectively believe in. Based upon our own unique personal goals and beliefs, we are empowered to make our own encoded messages and to share the medium of our cube… and the message of our solidarity… with our closest friends. We use our friendship cube code as our tool to make our mark on the world. The perfection of the social web is gradually leading to the emergence of the semantic web, via an emergent digital language leading towards a resultant global culture. Through our friendship cube code language, we are embracing the integral code of the emergent semantic web… web 3.0. …Our work is central to this evolutionary emergence. With our visual binary cube code, today we are beginning to catalyze a global change in thought tending towards unity, light, and order. We are setting a good global standard and forming a powerful and compassionate alliance via our work with the friendship cube system.
We can ourselves, become friendship cube activists and thereby make our mark of positive change on the world. Our friends are standing up and setting an example as leaders in this digital world. We are paying forward a symbolic and systematic gift to safeguard social solidarity and global understanding… security and peace. In every nation, we are creating hubs that respond to the visual binary code of the emergent global village. We invite our cube recipients to capture interest, involve, and inspire new friends with our friendship cube and our unique light-code. The friendship cube is our emergent digital meme. It is a symbolic and logical gift… a gift that keeps on giving… a gift that comes with it a moral obligation and a moral standard. Our friendship cube system is a phenomenon that invites a ripple effect… a chain reaction of planned acts of kindness that capture interest and inspire the people of the world with your unique message and with our unique medium. Our friendship cube activism… in sum… is making a positive mark on the world. Students and cube-holders… as activists… are empowered to spread their own unique message through the evolving worldwide social and semantic web. Together we promote our chosen causes internationally via our shared friendship cube code… available as a simple and free font for download at:
"In 2001, I started reaching out and creating new connections… and new life long friendships started to form around me. I am sure that if you chose to do the same thing as I have, you can achieve the same things… and yes even greater things through your participation with our Friendship Cube System. Our Friendship Cube Group is systematically making friends around the world, and through our network, we are catalyzing a change and making our mark. A single act of kindness can make a mark across the entire world. Through our system, our medium becomes your message. Your single act of kindness and your unique message will spread and make global change. We invite you to do a good deed in the name of our Friendship Cube Group. Kindness today captures interest… and it inspires millions of ordinary people to embrace our emergent global language of light… the code of our cube. It keeps growing and growing… all through this great system that calls upon us as participants… to "pay it forward"."
~Graeme Kilshaw, Team Leader with the Friendship Cube Group
+1 250 220-0947
The post Our Mark On The World appeared first on Your Mark On The World.