Opportunity Collaboration Convenes Social Entrepreneurs
Topher Wilkins is working to change the world by fostering collaboration among social entrepreneurs. He calls his enterprise Opportunity Collaboration.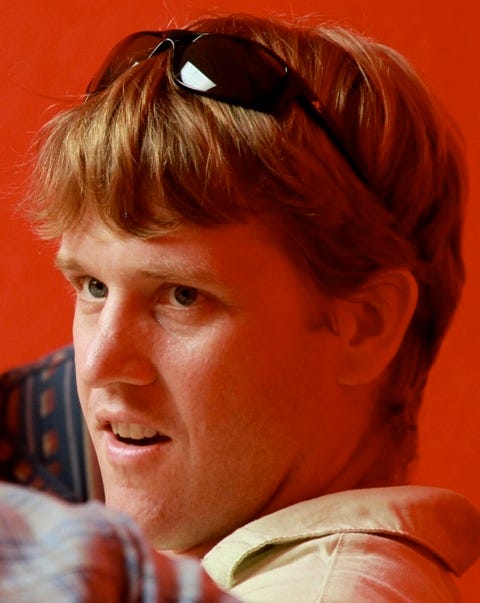 On May 29, 2014 at 7:00 Eastern, Topher will join me for a live discussion about his work.
Tune in then to watch the live interview.
You can download an audio podcast here or subscribe via iTunes.
More about Opportunity Collaboration:
Opportunity Collaboration is a global network of nonprofit leaders, for-profit social entrepreneurs, grant-makers and impact investors engaged in economic justice enterprises, anchored by an annual four-day problem-solving, strategic retreat. We break down the silos of unproductive competition and go beyond the boundaries of conventional poverty alleviation. The network leverages resources, shares innovations, enlists allies, builds coalitions and creates force multipliers.
Wilkins' bio:
Topher Wilkins has been hosting people in collaborative environments for the purposes of social change for nearly a decade. Starting with the City Club, which he co-founded, in Boulder, Colorado, to managing Dunton Hot Springs near Telluride, Colorado, and finally with the Opportunity Collaboration and Convening the Conveners, Topher is passionate about creating high-end, high-impact gatherings.

He and his wife, Jorian, live in Santa Cruz, California, where they are raising their family of three young boys ~ Booker, Dunton and Justus.
Remember to "join the cavalry" by subscribing to Devin's content here.
The post Opportunity Collaboration Convenes Social Entrepreneurs appeared first on Your Mark On The World.