Omidyar Network Pairs Grants With Investments To Solve Problems
This post was originally produced for Forbes.
Omidyar Network, founded by Pierre Omidyar, founder of eBay, and his wife Pam, is a driving force in the movement toward impact investing, using investments to drive social impact.
Amy Klement, a partner at Omidyar Network or ON, explains the way she thinks about driving change, "Many ultra-high net worth individuals want to use the wealth they've acquired to make a social impact. Yet when creating a legacy, the power of markets often gets left out of their philanthropy."
She continues, "Our perspective at Omidyar Network is that wealth holders can and should bring their full range of experience and assets to address problems too big to be solved by grants alone. We are ultimately focused on the betterment of humankind. That's why we focus on impact investing and grants."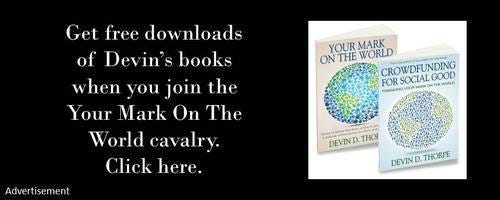 Explaining the way in which ON brings either grants or investments or a combination, Klement says, "A hybrid entity like ours provides the flexibility to do whatever fits the bill. We call it the 'problem first, tool second' approach. This approach allows for the market-based solutions that are needed to address long intractable challenges at scale."
"We support social entrepreneurs and their innovative ideas through impact investing and grants," she concludes.
On Friday, January 23, 2015 at 5:00 Eastern, Klement will join me here for a live discussion about impact investing at ON. Tune in here then to watch the interview live.
More about Omidyar Network:
Omidyar Network is an impact investor and a foundation. Our ability to support social entrepreneurs through impact investing or grants allows us to partner with the best changemakers doing the most innovative work on our priority issues, regardless of whether they are a for-profit or nonprofit.

Established in 2004 by eBay founder Pierre Omidyar and his wife Pam, we invest in and help scale innovative organizations to catalyze economic and social change.

Omidyar Network has committed more than $740 million to for-profit companies and non-profit organizations that foster economic advancement and encourage individual participation across multiple initiatives, including Consumer Internet & Mobile, Education, Financial Inclusion, Governance & Citizen Engagement, and Property Rights.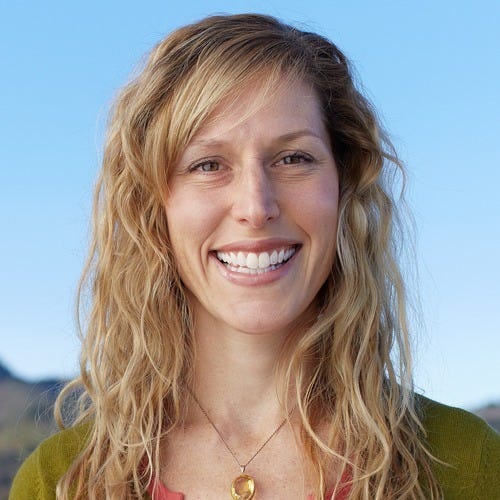 Amy Klement
Klement's bio:
Amy is partner at Omidyar Network and leads several of the firm's initiatives that create opportunity for millions of people living at the base of the pyramid. Focusing on Education, Entrepreneurship, Financial Inclusion, Property Rights and Consumer Internet and Mobile, her team concentrates its investments in emerging markets. Amy oversees Omidyar Network's investments in Bridge International Academy, IGNIA, Elevar, Mimoni, Off Grid Electric, Range Networks, SONG, and Social Finance US and sits on the boards of Kiva, Living Goods, Mimoni, and Range Networks.

Prior to Omidyar Network, Amy spent much of her career at eBay, Inc., joining PayPal as one of its earliest employees in 1999. As vice president of product, she and her team developed PayPal's payments platform, facilitated the company's overseas expansion into Europe and Asia, and was instrumental in the launch of PayPal Mobile. Amy then transitioned to eBay as vice president of relationship marketing, leading email, onsite, and other retention marketing channels as well as vice president of product strategy and operations, driving the development of eBay's long-term product vision and leading user experience and design. In addition, Amy was involved with both Kiva and MicroPlace at the start-up stage, which fueled her passion for businesses serving base of the pyramid customers. Earlier in her career, Amy worked in corporate strategy and development at Gap Inc. and as an analyst at JPMorgan & Co.

Amy holds a BS in mathematics from Bucknell University, where she graduated Summa Cum Laude and Phi Beta Kappa.
Remember to "join the cavalry" by subscribing to our content here.
The post Omidyar Network Pairs Grants With Investments To Solve Problems appeared first on Your Mark On The World.