Nonprofits Partner To Foster Culture Of Health
This post was originally produced for Forbes.
A new partnership between the American Heart Association (AHA, for brevity's sake) and the Robert Wood Johnson Foundation (similarly, RWJF) aims to build a "Culture of Health" in America.
The initiative assumes a broader need for change than simply tweaking the healthcare system, massive as that task would be, in order to create an environment where Americans not only have access to healthcare, but also to healthy food and where people support one another in making healthy choices.
Together, the AHA and RWJF are working to accomplish several objectives:
Abundant access to healthy food

Safe access to opportunities for physical activity

Environments for eating, shopping and working that are smoke-free

Support from peers for making healthy choices

Greater access to quality healthcare
The AHA has a specific and related goal to improve cardiovascular healthy by 20% and reduce mortality from cardiovascular disease and stroke by 20% by 2020.
A spokesperson for the RWJF explained, "At RWJF we know that health is influenced by education, housing, income, and numerous other factors outside of health care. This acknowledgement drives much of our work to build a national Culture of Health that will enable all Americans to live longer and healthier lives, now and for generations to come. Among our broad areas of focus are: healthy weight for all children; high quality, cost effective health care coverage for all; improving the lives and opportunities of the nation's most vulnerable populations; pioneering ideas, technologies and trends that can transform health and health care; and educating health care practitioners for the 21st Century."
On Thursday, September 4, 2014 at 12 Eastern, Nancy Brown, AHA CEO, and Risa Lavizzo-Mourey, RWJF CEO, will join me for a live discussion about the joint initiative.
[At the time of the interview, I will insert a video player here. Bookmark this page and come back then to watch the interview live. Replays will be available here thereafter.]
More about the American Heart Association:
The American Heart Association (AHA) is the nation's oldest and largest voluntary health organization. Its purpose is to help prevent America's number 1 and number 4 killers, heart disease and stroke. The AHA is an advocate of good health, promoting positive behaviors, nutritious eating habits and healthy lifestyles. It also funds innovative research, fights for stronger public health policies and provides tools and information to save and improve lives. Headquartered in Dallas, the nationwide organization includes 144 local offices and nearly 2,700 employees. The American Stroke Association (ASA) was created as a division in 1997 to bring together the organization's stroke-related activities.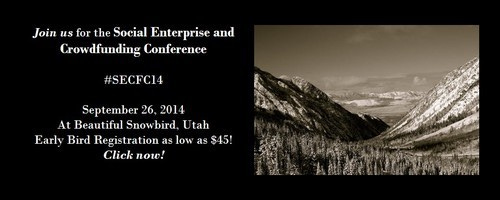 More about the Robert Wood Johnson Foundation:
For more than 40 years, the Robert Wood Johnson Foundation has worked to improve the health and health care of all Americans. As the nation's largest philanthropy devoted solely to the public's health, we have a unique capacity and responsibility to address the most pressing health and health care issues facing our society. We are working to foster environments that promote health and improve how health care in America is delivered and paid for, and how well it performs for patients and their families. We promote change through partnerships and collaboration, with the goal of building a Culture of Health for all Americans.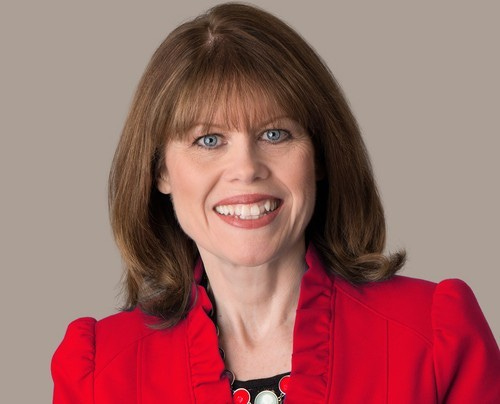 Nancy Brown, AHA CEO
Brown's bio:
Nancy Brown has been Chief Executive Officer of the American Heart Association since 2009. During her tenure as CEO, the association has become a global leader in the discovery and dissemination of heart disease and stroke science. Under her leadership, the association announced its bold 2020 Health Impact Goal: To improve the cardiovascular health of all Americans by 20 percent while reducing deaths from cardiovascular diseases and stroke by 20 percent.

Brown has led the organization to significant advances, including a laser focus on prevention and improving cardiovascular health; instilling a culture of innovation spearheaded by the association's Innovation Think Tank comprising staff executives and volunteer thought leaders; creating the Vision for Volunteerism initiative to generate even more significant opportunities for volunteers to impact our mission; developing the organization's first-ever integrated global strategy; and launching new programs to expand individual giving/major gifts and increase AHA revenue and mission impact in small communities.

Brown has held multiple leadership positions at the association since her start in 1986, including eight years as Chief Operating Officer before being named CEO.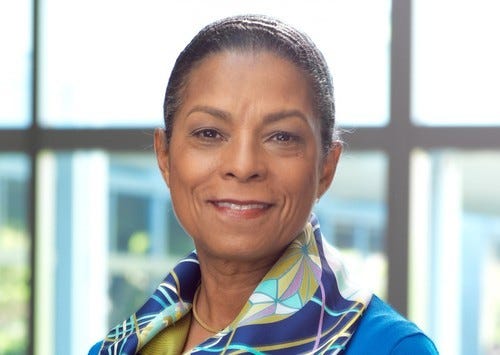 Risa Lavizzo-Mourey, RWJF CEO
Lavizzo-Mourey's bio:
Risa Lavizzo-Mourey, MD, MBA, is president and CEO of the Robert Wood Johnson Foundation (RWJF), a position she has held since 2003. Under her leadership, RWJF has researched, evaluated, and implemented transformative programs tackling the nation's most pressing health issues, with the goal of building a national Culture of Health.

A specialist in geriatrics, Lavizzo-Mourey came to the Foundation from the University of Pennsylvania, where she served as the Sylvan Eisman Professor of Medicine and Health Care Systems. She also directed Penn's Institute on Aging and was chief of geriatric medicine at the University of Pennsylvania's School of Medicine. Lavizzo-Mourey also served as deputy administrator of what is now the Agency for Health Care Research and Quality, and worked on the White House Health Care Reform Task Force, co-chairing the working group on quality of care. She has served on numerous federal advisory committees, including the Task Force on Aging Research, the National Committee for Vital and Health Statistics, and the President's Advisory Commission on Consumer Protection and Quality in the Health Care Industry.

Lavizzo-Mourey did her undergraduate work at the University of Washington and the State University of New York at Stony Brook and earned her medical degree from Harvard Medical School. Lavizzo-Mourey completed her residency in internal medicine at Brigham and Women's Hospital in Boston and was a Robert Wood Johnson Clinical Scholar at the University of Pennsylvania. She trained in geriatrics at Penn, and then earned an MBA from the Wharton School.

Lavizzo-Mourey is a member of the Institute of Medicine of the National Academy of Sciences, the American Academy of Arts and Sciences, and the President's Council for Fitness, Sports and Nutrition. She serves on the Smithsonian Board of Regents and several other boards of directors. She is the author of several books and dozens of articles. She is the recipient of numerous honorary doctorates and other awards, including commendations for her work from the Harvard School of Public Health, the U.S. Department of Health and Human Services, the American College of Physicians, the National Library of Medicine, the American Medical Women's Association, the National Medical Association, and the University of Pennsylvania. She and her husband of nearly 40 years have two adult children and one grandchild.
Remember to "join the cavalry" by subscribing to Devin's content here.
The post Nonprofits Partner To Foster Culture Of Health appeared first on Your Mark On The World.