Nonprofit Engages Engineers To Improve Health Care Worldwide
Engineering World Health, often abbreviated EWH, is working to "improve health care delivery in the developing world," according to CEO Leslie Calman.
She explains, " Engineering World Health (EWH) is a non-profit organization that brings engineering students, professionals, and healthcare providers together to collaborate on the development and utilization of biomedical equipment in the developing world."
"Our Web site serves as a hub to share ideas and develop collaborative relationships that are then brought to fruition in country, where engineering students repair lifesaving medical equipment to facilities in need and train Biomedical Engineering Technicians to repair and maintain that equipment," she concludes.
On Thursday, December 4, 2014 at noon Eastern, Leslie will join me for a live discussion about her work. Tune in here then to watch the interview live.
You can download an audio podcast here or subscribe via iTunes.
More about Engineering World Health:
EWH inspires, educates and empowers young engineers, scientists and medical professionals from more developed parts of the world to use their engineering skills to improve global health. EWH offers young professionals an eye-opening, life-changing experience that encourages life-long engagement with global health, and enables them immediately to provide meaningful service to patients in the developing world.

EWH also supports training programs in Asia, Africa and Latin America that are building a workforce of in-country biomedical engineering technicians and instructors. Working in partnership with local hospitals, educational institutions and governments, EWH is improving local capacity to run efficient hospitals up to international standards now and in the future.

EWH design competitions encourage innovation in lifesaving medical equipment for under-resourced parts of the world.

From its university chapters to its K-12 STEM education programs, from its engagement of exceptional students in the developed world to the education of newly empowered technicians in Africa, Asia and Latin America, EWH builds a global engineering community of knowledge development and exchange.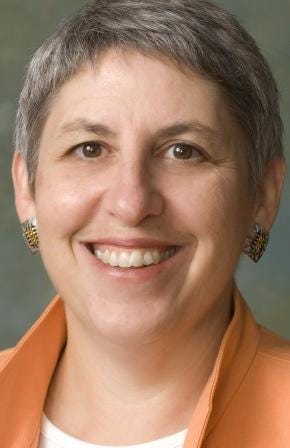 Leslie's bio:
Leslie Calman, Ph.D.

Chief Executive Officer

Leslie Calman brings an extensive background in nonprofit leadership to Engineering World Health. For five year she was the Executive Director of Mautner Project: The National Lesbian Health Organization, whose mission is to improve the health of lesbian and bisexual women and transgender persons through direct and support services, research, education and advocacy. Leslie led the Project through an impressive turnaround by strengthening programs, streamlining expenses and building new sources of funding.

Previously, Leslie served in leadership positions at the International Center for Research on Women/ICRW (Vice President of External Relations), the NOW Legal Defense and Education Fund (Executive Vice President), and Barnard College (Director of the Barnard Center for Research on Women), where she also was a professor of political science and women's studies.

Leslie is a graduate of Barnard College and has a Ph.D. in Political Science from Columbia University, where she studied comparative politics, social movements, and South Asia. She has written two books and several articles on social and political movements in India, and lived in India for two extended periods of time to conduct research on those books. She has been widely quoted and interviewed on national media.
Remember to "join the cavalry" by subscribing to our content here.
The post Nonprofit Engages Engineers To Improve Health Care Worldwide appeared first on Your Mark On The World.