NOBRE Makes Truly Noble Clothing
Guest post from Rachit Bhatt, CEO of Nobre Clothings.
The fashion industry that we see today seems glittering! Unfortunately, this is not the reality on its backend. This industry is blotted with the inhuman treatment taking place here. They are neither conscious towards the conditions of the environment, nor they are conscious about the conditions of poor laborers! Sometimes, customers too are neglected! This has given rise to many 'Social Evils'. This particular idea struck the brains of the founders of NOBRE! And we therefore came out with a strong determination to eradicate these practices and provide people with something that they deserve! and then, NOBRE was born.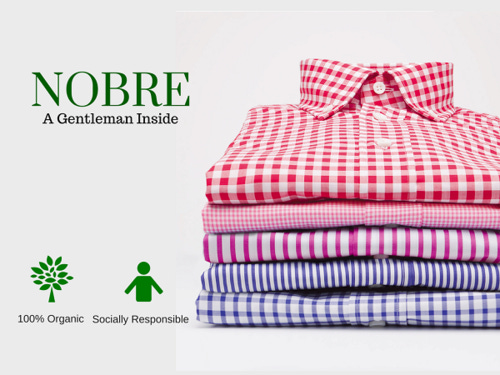 Nobre means 'noble' in french, that the world expects a man to be. NOBRE is a socially and environmentally conscious brand, engaged in creation of excellent quality wearables that are produced organically. Not only consumer conscious, but we have also stretched a helping hand towards the poor labourers by providing them with better education, medical facilities, accommodations, improved working conditions, insurance, other perquisites and so on. NOBRE has a very different ideology and surely would lead you to a path that is free from social evils.
Carrying on this idea, we at NOBRE have developed innovative business plans and creative products. It was thought as the organic clothings would provide a formal and corporate look. So as a result, the idea of organic outfit did not appeal to many people. Trendy and funky look cannot be achieved through organic wearables——WRONG!! But how?? This can actually be done. And we are emerging with a varied line of products that will suit every consumers choice! The line of product involves formal wears, casual shirts, tees, jeans and wide range of other items that would surely attract you!
The most unique feature of these products is that they are free from chemicals and toxic material. This ensures that the product is not harmful to anyone, not even for those who fabricate it. To add on, more than 20% of the profits of our organization goes for welfare generation.
Our future plans are to expand in the markets of Europe and North America, thereby offering the people with the best. We at NOBRE have also been receiving a great response from all over the world. It is our vision to spread satisfaction everywhere by supplying best quality wearables, by providing the workforce with best of facilities and best rewards to all those who join hands with NOBRE!
Check out our campaign – bit.ly/1qpTOAC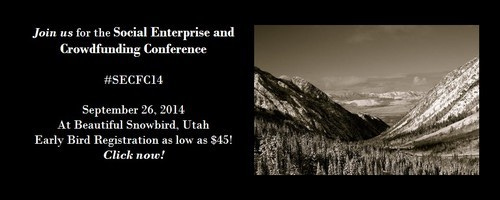 Remember to "join the cavalry" by subscribing to Devin's content here.
The post NOBRE Makes Truly Noble Clothing appeared first on GoodCrowd.info.