No More Cash for Schools: ClassWallet.com Goes Live to Help Teachers Manage Funds
MasterCard and Verifone provide credit card management system

Miami, FL – July 28, 2014 – ClassWallet.com, a tool designed to make it easier for teachers to raise, manage, track and spend money for classroom needs, goes live today. The platform for K-12 educators is designed to bring efficiency, transparency and savings to the K-12 school system that for years has laboriously collected cash and checks at bake sales and other fundraisers to then manage among interdepartmental brown envelopes. ClassWallet.com is an education technology company dedicated to improving education by advancing teacher access to critical resources.
ClassWallet.com provides teachers with an e-wallet to collect funds for field trips, special projects and other fundraisers. The funds can then be used to purchase classroom supplies directly from vendors within ClassWallet.com's ecommerce marketplace, including Office Max, School Specialty and Scholastic. MasterCard and Verifone are providing a debit card solution for ClassWallet.com account holders to access funds outside of its ecommerce environment.
"Teachers do much more than teach and we believe that technology should do more for teachers," said Jamie Rosenberg, Founder and CEO of ClassWallet.com. "ClassWallet.com provides teachers with easy access to resources to fulfill classroom needs. We apologize to the manufacturers of interdepartmental envelopes, but the future is here."
Parents, foundations and corporations, as well as school and district administrations, can contribute directly to a ClassWallet.com account with the ability to designate and track how funds are used to support the classroom.
According to the Center on Budget and Policy Priorities, state funding for K-12 schools is in decline since before the 2007-09 recession, which makes community funding even more critical. Moreover, ClassWallet.com mirrors the country's purchasing habits, wherein more of 80% of the value of consumer spend is reportedly cashless.
From now through September 30th, ClassWallet.com is hosting a "Win For Your School" contest. The first school to have all of its teachers register for ClassWallet.com accounts will win school supplies for life through the ClassWallet.com marketplace.
To register for an e-wallet account or for more information, visit www.ClassWallet.com.
About ClassWallet.com
ClassWallet.com is a SaaS solution that allows teachers to raise, manage, spend and track funds in a cashless, transparent environment using a virtual e-wallet and ecommerce marketplace.
By streamlining the collecting, spending and tracking of funds, ClassWallet.com brings efficiency, transparency and savings to a system that for years has relied on cash, checks and brown envelopes. ClassWallet.com enables teachers to make budgeting and purchasing decisions for the classroom while affording administration and funders appropriate transparency and control.
To learn more, visit ClassWallet.com.
Remember to "join the cavalry" by subscribing to Devin's content here.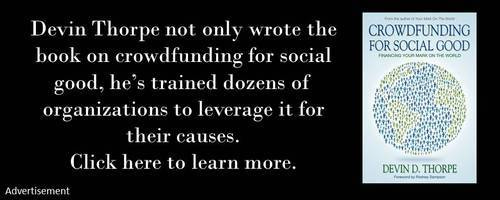 The post No More Cash for Schools: ClassWallet.com Goes Live to Help Teachers Manage Funds appeared first on GoodCrowd.info.