'No Kill' Activist Explains How We Can 'Save Them All'
This post was originally produced for Forbes.
Francis Battista grew up in metropolitan New York and now lives in a rural part of Utah that most Utahns couldn't find on a map and have never visited. This self-described misfit helped found the Best Friends Animal Society, operating the largest no-kill animal sanctuary for companion animals in the United States and has become a key thought leader in the no-kill movement.
When Best Friends Animal Society was launched, 17 million animals were euthanized in the United States every year. Battista is leading a crusade to "save them all."
On June 19, 2014 at 6:00 PM Eastern, Battista will join me for a live discussion about his work, how he's done so much and what is required to save them all. Tune in then to watch the interview live.
You can download an audio podcast here or subscribe via iTunes.
Battista will also be sharing his insights at the Social Enterprise and Crowdfunding Conference, which I am organizing, on September 26, 2014.
More about the Best Friends Animal Society:
Every day, more than 9,000 dogs and cats are killed in America's shelters simply because they don't have a safe place to call home.

Best Friends Animal Society is the only national animal welfare organization focused exclusively on ending the killing of dogs and cats in America's shelters. An authority and leader in the no-kill movement since its founding in 1984, Best Friends runs the nation's largest no-kill sanctuary for companion animals, as well as life-saving programs in partnership with rescue groups and shelters across the country. Since its founding, Best Friends has helped reduce the number of animals killed in shelters from 17 million per year to about 4 million. Best Friends has the knowledge, technical expertise and on-the-ground network to end the killing and Save Them All.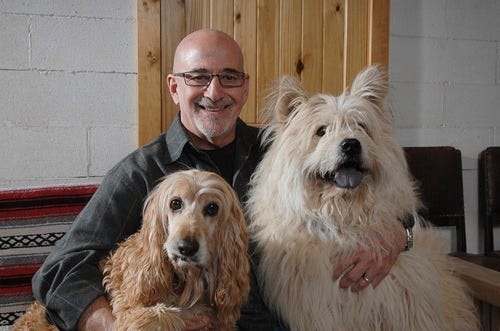 Francis Battista
Battista's bio:
Francis Battista:

Francis Battista is co-founder of Best Friends Animal Society, and today, considered to be one of the foremost thought leaders in animal welfare. Born in 1945 and raised in the New York City metropolitan area, Francis has always been in the company of pets. He studied engineering and physics at NYU and SUNY Albany and started his career working in the family real estate business. In the late 1960's the calling to discover a more purposeful life led Francis on a journey with a group of friends, some of whom would become the other co-founders of Best Friends Animal Society. Understanding that kindness towards all – animals and humans –is fundamental to a spiritual life, Francis and his friends devoted their energies to healing our collective relationship with animals, beginning with the challenge to end killing companion animals as a method of population control.

Francis used his experience in real estate to help locate and acquire the perfect piece of property in Southern Utah that would become the organization's headquarters. At the time, they had no idea that perfect piece of property would become the nation's largest sanctuary for abandoned and abused animals and the flagship of the No-Kill movement.

Over the years, Francis has worn many hats at Best Friends including co-director of animal care at the Sanctuary. Following Hurricane Katrina in 2005, Francis managed the Best Friends rescue shelters in Tylertown, Mississippi and Metairie, LA. Francis was also involved in the negotiations with federal agencies and courts that brought 22 of Michael Vick's dogs to Best Friends Animal Sanctuary. In 2012, Francis was instrumental in launching No-Kill Los Angeles (NKLA), a Best Friends initiative that has reduced shelter deaths from 23,000 to 14,000 in its first two years and is on track to achieve No-Kill status for the city of Los Angeles by 2017.

Today Francis takes his crusade to the blogosphere and live speaking appearances. He is a prolific blogger for Best Friends and on the Huffington Post, as well as in animal welfare publications. He gave a TED Talk at TEDx Reno in 2014 and was a presenter at the 2014 Innovation Excellence Cities Tour in New York City and Boston. Francis will also be speaking at the Social Entrepreneurship and Crowdfunding Conference on September 26.

"Most immediately, our work is helping the animals and ending shelter killing. But on another level, this is about saving people. It's about saving our relationship to the animals and the planet." Francis Battista

"Our relationship to the animals begins with an understanding that they are sentient beings. They have their own lives, their own narrative, and their own personal story and being. We should be open and willing to communicate with them, listen to them and respect them." Francis Battista

Co-founder, Best Friends Animal Society, Kanab, Utah
Remember to "join the cavalry" by subscribing to Devin's content here.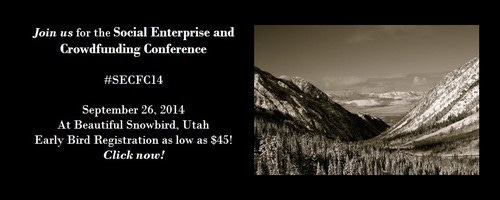 The post 'No Kill' Activist Explains How We Can 'Save Them All' appeared first on Your Mark On The World.