New Superfood Startup Proves Investors Follow the Crowd
After a Successful Fundraise from the Crowd, Kuli Kuli Attracts Well-Known Investors
OAKLAND, CA (June 27, 2014) – Today Kuli Kuli announced that the company has raised $350,000 in a crowdfunding equity campaign that brought in notable investors, including Brad Feld of the Foundry Group, five-time CEO and former venture capitalist Derek Proudian, and Mary Waldner of the recently-acquired food company Mary's Gone Crackers. The food startup Kuli Kuli has now pulled every crowdfunding trick in the book. From raising $53,000 in donations on Indiegogo to a $25,000 grant from online votes and a $5,000 loan from Kiva lenders, this startup has proven there is interest from consumers.
Following closely on the heels of the new crowdfunding laws, Kuli Kuli is arguably the first company to finance a business entirely from the crowd. Thanks to the passage of the JOBS Act last fall, companies like Kuli Kuli are now able to publicly advertise their fundraise and accept investment from accredited investors. As Kuli Kuli discovered, such fundraising efforts can also attract the attention of more notable investors.
"Kuli Kuli caught my eye because of their uniquely delicious product offering, social impact model and their impressive ability to build a movement around their business, as evidenced by their many crowdfunding successes," said Brad Feld, co-founder of the Foundry Group, prolific startup author and well-known tech entrepreneur.
Tech entrepreneurs have been gravitating more towards the food industry. Last year, venture capitalists in Silicon Valley invested $350 million in food startups, up from $50 million in 2008. Many food startups have recently seen successful exits, including Mary's Gone Crackers, which was acquired by Japanese rice cracker giant Kameda for an undisclosed amount.
"Throughout my life I've been a proponent for eating real, whole food that provides true nourishment," said Mary Waldner, chairman and founder of Mary's Gone Crackers. "Kuli Kuli is a rapidly growing food company with a unique product offering and a mission to provide nourishment to those who need it the most. I'm proud to join the team as an investor and mentor."
Kuli Kuli intends to use their new crowdfunded capital to expand beyond the West Coast. Currently Kuli Kuli Moringa Superfood Bars are sold in over 100 stores, including Whole Foods, Krogers – Fred Meyers and other natural foods stores across Northern California and the Pacific Northwest. Kuli Kuli also sells online at kulikulifoods.com and on Amazon.
"We are thrilled to have so many people, from small lenders on Kiva to well-known entrepreneurs, supporting us as we turn moringa into a well-known superfood in the US and use it as a tool to improve nutrition worldwide," said Kuli Kuli Founder and CEO Lisa Curtis.
ABOUT KULI KULI
Kuli Kuli is the first company to introduce moringa, a unique superfood, to the U.S. market in the form of a food product. Kuli Kuli's moringa product is a gluten-free nutrition bar full of simple, wholesome ingredients and a nutritious burst of moringa. Kuli Kuli supports women-owned farming cooperatives in West Africa to grow moringa and use it to improve the health of their communities. By incentivizing women to use moringa and paying fair trade wages, Kuli Kuli is improving livelihoods and health.
ABOUT MORINGA OLEIFERA
The tiny leaves of the Moringa oleifera tree may be the world's most nutritious green with high levels of protein, calcium, iron, Vitamin C and Vitamin A. Once eaten by the ancient Romans, Greeks and Egyptians, moringa leaves have been used in traditional medicine passed down for centuries in many cultures. More recently, the modern scientific community has begun to validate many of these claims with over 1500 studies, articles and publications on moringa. Kuli Kuli is the first company to retail ready-to-eat moringa products.
Remember to "join the cavalry" by subscribing to Devin's content here.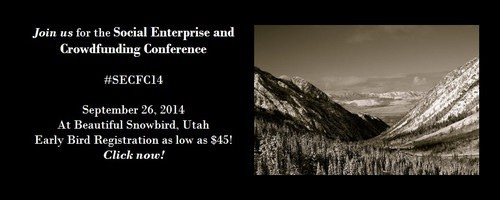 The post New Superfood Startup Proves Investors Follow the Crowd appeared first on GoodCrowd.info.