New Program For Rooftop Solar Projects
This story was originally produced for GoodCrowd.info.
Mosiac, the leader in crowdfunding solar power projects, recently announced a program that provides homeowners with crowdfunded loans with operations and maintenance service contracts, giving them all the benefits of a lease with a simple to understand loan.
The loans can go for up to 20 years with no prepayment penalty and require no down payment.
On Wednesday, July 30, 2014 at 6:00 Eastern, Mosaic CEO Daniel Rosen will join me for a live discussion about the new program. Tune in here then to watch live.
More about Mosaic:
Mosaic is America's first peer-to-peer solar finance company and is enabling thousands of American people to profit from clean energy. Mosaic provides home solar loans to cover the up-front cost of solar ownership for homeowners and finances these loans by crowdsourcing investments from the public.

Mosaic has been honored by Fast Company as a top ten most innovative company in energy for two consecutive years, by the Department of Energy as a SunShot Grant recipient, The Sierra Club as the Trailblazer Company of the Year, and Verizon Wireless as the top environmental winner for their Powerful Answers Awards.
Dan's bio:
Dan Rosen – Mosaic Co-Founder & Chief Executive Officer

Dan is a serial entrepreneur with 10 years of experience leading clean energy, green building and energy efficiency companies in rural Native American communities and Israel. He is an Unreasonable Institute fellow and Brower Youth Award winner. Dan has been been on Forbes Magazine 30 Under 30 Energy List two times in recognition of his leadership on innovative ways of financing clean energy.
Remember to "join the cavalry" by subscribing to our content here.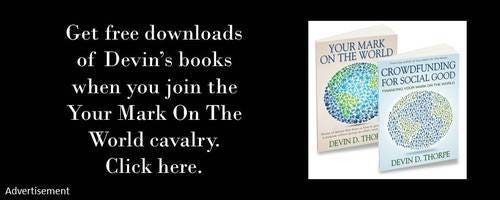 The post New Program For Rooftop Solar Projects appeared first on Your Mark On The World.