New Platform To Crowdsource Water Conservation
Lisa Gunn Adams, a professor at Kennesaw State University, is working to organize an active, real-time collaboration platform for people working to enhance waterways through crowdsourcing–and she's crowdfunding the money to do it!
Her new platform, SPLASSH, provides a space where anyone interested in water can learn and share, from those engaged day-to-day in water conservation, to volunteers, researchers and residents of waterways.
On Wednesday, July 23, 2014 at noon Eastern, Lisa will join me for a live discussion about her effort. Tune in here then to learn more.
You can download an audio podcast here or subscribe via iTunes.
More about SPLASSH:
SPLASSH is a socially driven network that crowdsources the condition of our waterways. The mission of SPLASSH is to inspire water conservation through awareness by engaging students, citizen scientists, and researchers to share, discuss, connect, and visually consume information about water. SPLASSH is a framework that collects information about water in real-time, allows dialogue, and most of all fosters the building of communities that share an interest in water. SPLASSH accepts all posts about water from anyone who has an interest in, observation of, or concern about water. In essence, SPLASSH is an education and dissemination tool for anyone that wants to share water projects or learn more about the most important resource we have: water. To join the SPLASSH community, just log onto http://splasshdata.meteor.com and share your water project or news.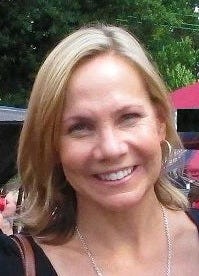 Lisa's bio:
Adams is an Associate Professor in the Biology Department at Kennesaw State University. Receiving a Ph.D. from University of California, Los Angeles, a M.S. from San Diego State University, and a B.S. from Fairleigh Dickinson University, Adams' research has involved studying fish, marine and freshwater ecosystems, otters, and coyotes. Upon moving to Georgia, Adams focused her research on watershed studies, primarily water monitoring issues. She is passionate about increasing awareness of the importance of healthy waterways with the goal of inspiring water conservation and the protection of aquatic ecosystems. Adams has published several papers in her field and serves on the board for SECOORA (Southeast Coastal Ocean Observation Regional Association).
Remember to "join the cavalry" by subscribing to our content here.
The post New Platform To Crowdsource Water Conservation appeared first on Your Mark On The World.