The New Market for the Latest Tech: Base of the Pyramid
You can download an audio podcast here or subscribe via iTunes.
"Emerging markets throw up all sorts of surprises. Roughly 20 percent of the planet simultaneously use mobile phones (20 year old technology) and candles for lighting (2000 year old technology). But don't be fooled – the same consumer aspirations exist everywhere and the last 20% represent a new and rapidly developing market for the latest technologies," explains Simon Bransfield-Garth, CEO of Azuri Technologies.
Simon has been doing business in Africa for 30 years and has made some interesting observations about selling to the people living at the base of the pyramid.
1. Aspiration is the same, regardless of income:
In rural Africa, Azuri is providing affordable solar power. In stages, households add lighting, radio, TV, fan and productive devices enabling households to earn their way to a higher standard of living. The knowledge economy is not the destination but the enabler of the 'energy escalator' path.
2. Its not just California where you find tech innovation:
Tech has traditionally been thought of as the enabler of the rich. But we are seeing "reverse innovation" where the latest tech is finding its first volume home in emerging markets. Solar power, LED lights, mobile money, are all taking root at scale in rural Africa, long before the West.
3. The less you have, the more disruptive technology is:
Solar lighting increases children's study time by an average of 90 minutes. A powered irrigation system can double farm income in one season. Many people in rural Africa will never see a landline or the mains and not miss either of them. Mobile phones, distributed power and efficient devices will be how people communicate, learn, trade, are informed and entertained.
On Thursday, June 2, 2016 at 3:00 Eastern, Simon will join me here for a live interview to discuss the impact of technology on–and the art of selling it to–the base of the pyramid. Tune in here then to watch the interview live. Post questions in the comments below or tweet questions before the interview to @devindthorpe.
More about Azuri Technologies:
Twitter: @azuri_tech

Azuri Technologies is a commercial provider of PayGo solar home systems to rural off-grid communities. With the widest reach of any provider in sub Saharan Africa, the company is addressing the problem of energy access which affects the 1.3 billion people around the world who lack access to the grid. Azuri is leveraging solar and mobile technology to allow users in 12 different countries to access power on a pay-as-you-go basis, providing clean, safe renewable energy for as little as half the cost of the fossil fuels being replaced. Azuri's HQ is located in Cambridge, United Kingdom, with staff based in Kenya, Uganda, Ghana, Ethiopia and Tanzania.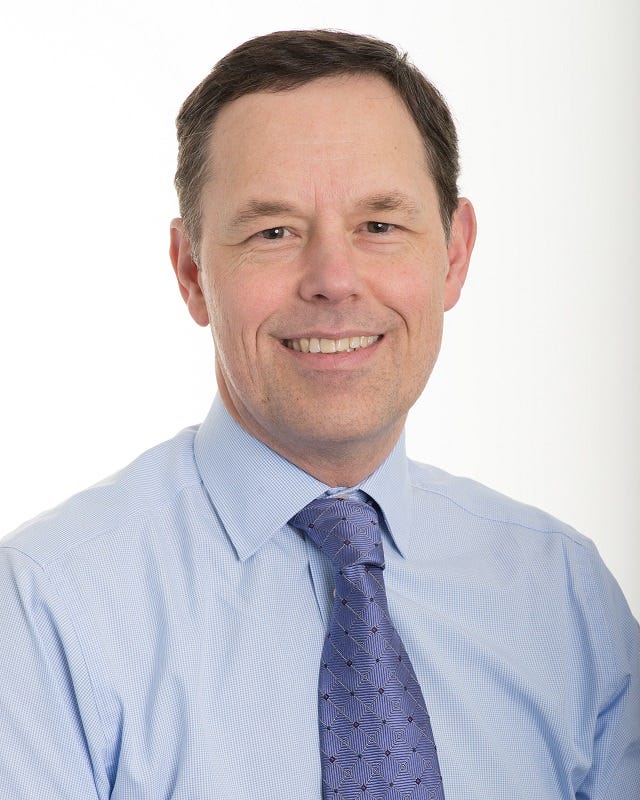 Simon Bransfield-Garth, credit: Alan Bennett/Media Imaging Solutions
Simon's bio:
Simon Bransfield-Garth is CEO of Azuri Technologies, a business that combines solar power and mobile phone technology to bring affordable renewable energy some of the 600 million individuals in sub Saharan Africa that have no access to mains power. He is a serial entrepreneur with a passion for the role of technology in addressing some of the challenges of emerging economies and the potential to bypass a traditional industrial revolution route to development and jump directly to a knowledge-based economy.

Simon has 30 years global experience building rapid growth, technology-based businesses in sectors including Semiconductor, Automotive and Mobile Phones. He currently sits on the Governing Council of the African Centre for Technology Studies (ACTS), and his career includes 7 years at Symbian, the phone OS maker, where he was a member of the Leadership Team and VP Global Marketing. Named a "Technology Pioneer" by the World Economic Forum in 2012, Simon is also founder of Myriad Solutions Ltd, and was previously a Fellow at Cambridge University. He holds a BA and Ph.D in Engineering from St John's College, Cambridge UK.
Remember to "join the cavalry" by subscribing to our content here.
The post The New Market for the Latest Tech: Base of the Pyramid appeared first on Your Mark On The World.