New Impact Investment Fund At Columbia Launched To Solve Big Social Problems
This post was originally produced for Forbes.
A team of young social entrepreneurs has created an impact investing fund at Columbia University called 118 Capital that will operate as a nonprofit. The founders all have recent degrees from Columbia.
118 Capital will invest in the U.S. and Latin America, focusing on serving underprivileged groups there. The fund will engage students in the process, providing an excellent educational experience for them while providing low cost labor for the fund. The team is fundraising presently on the crowdfunding site Razoo, where the tally shows just over $50,000 donated.
On April 23, 2014 at 7:00 PM Eastern, three of the leaders of the new fund will me for a live discussion about their efforts to solve big world problems by funding social entrepreneurs. Tune in live here to watch the interview.
About 118 Capital:
118 Capital is an impact investing organization and fellowship program that believes innovative entrepreneurs can solve society's most important economic, social and environmental challenges. It exists to find, finance and support social enterprises and entrepreneurs working towards measurably improving conditions for underprivileged groups in the United States and Latin America while contributing to the development of future leaders that are changing the way we value businesses today.
Goodman's bio:
Alex holds an MPA in Economics and Energy from Columbia University and a BA in Economics from Bucknell University. Prior to 118 Capital, Alex spent five years with the advisory practice of Grant Thornton, where he advised a range of public and private clients in Washington D.C., Argentina, Brazil and Uruguay on corporate and project finance and performance management. He also was responsible for business development to support Grant Thornton International's global growth initiatives.
Bertie's bio:
Tanita is a Colombian industrial engineer and operations specialist with over six years of experience in customer acquisition, negotiation, transportation logistics and process optimization. She holds an MPA fom Columbia University's School of International Affairs. Tanita helped certify the First Fair trade rose grower in Colombia and had valuable experience working within a sustained coordination of public & private sectors initiatives through Alianzas Productivas Para la Paz program.
Price's bio:
Mr. Price has over eights years of experience in the social impact sector. He holds a masters degree from Columbia University's School of International and Public Affairs and bachelors degree in Economics from Boston College. Mr. Price has worked with the Peace Corps, GOOD/Corps, the Global Impact Investing Network and Columbia's Impact Investing Initiative where he served clients such as Echoing Green, IGNIA, and TONIIC. Mr. Price has raised millions in philanthropic funding for the national headquarters of Big Brothers Big Sisters.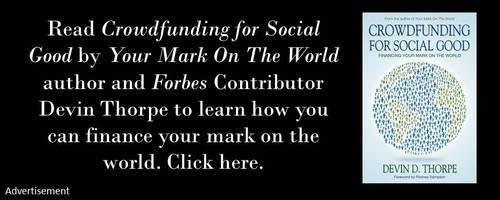 The post New Impact Investment Fund At Columbia Launched To Solve Big Social Problems appeared first on Your Mark On The World.