New Company Offers 'No-Skim' Fundraising Tools To Nonprofits
This post was originally produced for Forbes.
Social venture CommitChange has developed a new fundraising platform for nonprofits that doesn't rely on collecting a percentage of funds raised, potentially netting nonprofits with a higher percentage of total donations.
The venture has garnered investments from power investors Mark Cuban, Tim Draper, Adam Draper and 500 Startups. Chris Sinton, founder of Network for Good and StartOut, has also invested and joined the board.
"We've decided to make all of our core technology available for free to help bolster charitable giving in the United States. We are also eliminating donation skimming as a business model and we will never profit by taking a percentage of donations," said Roderick Campbell, CEO and Co-Founder of CommitChange.
Tim Draper, founder of Draper Fisher Jurvetson, said "a non-profit without CommitChange risks becoming a dinosaur."
On Wednesday, July 30, 2014 at 7:00 Eastern, Sinton and Campbell will join me for a live conversation about serving the nonprofit fundraising community. Tune in here then to watch the live interview.
More about CommitChange:
CommitChange provides nonprofits with a full suite of integrated fundraising tools, which can be managed from a single platform. This tightly integrated solution eliminates the need for data consolidation, significantly reduces labor costs, and can provide an unprecedented level of understanding about a nonprofit's supporters. CommitChange significantly reduces the time it takes to perform common tasks and eliminates the 2-3 weeks of training required to operate competing systems. CommitChange also requires no setup or customization, and can be deployed in minutes.
More about Network for Good:
Network for Good is an online fundraising platform for charities and non-profit organizations. The company was founded in 2001 by America Online, Cisco Systems and Yahoo! and has processed over $1 billion in donations since inception.
Remember to "join the cavalry" by subscribing to Devin's content here.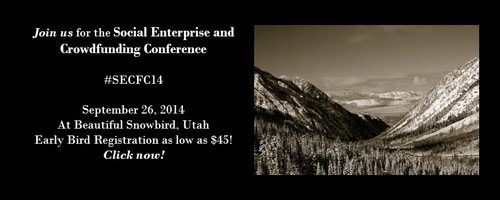 The post New Company Offers 'No-Skim' Fundraising Tools To Nonprofits appeared first on Your Mark On The World.