New Center For Homeless Youth To Provide Housing
The Volunteers of America, Utah new Homeless Youth Resource Center is beginning to take shape. With just $1 million in funding lacking for the $6 million center, homeless youth in Utah can take heart.
The new center will provide youth not only with a safe place to visit during the day, but for the first time it will provide a place to spend the night for up to 30 homeless youth.
Zach Bale, Chief Development Officer for VOA-Utah, says, "Investing now in youth who are on the street can prevent years of trauma, and homelessness that often continues into adulthood. At Volunteers of America, Utah, we're looking to help youth find a better life, and our Homeless Youth Resource Center is the way to do it."
Zach puts services in context, noting, "Meeting youth's most basic needs of hunger, safety, and cleanliness is fundamental; while creating a path to education, employment and housing is what truly transforms."
"Social issues such as youth homelessness, if seen as a sort of litmus test, can tell us a lot about our current economy, state of family life, and general community well-being."
On January 9, 2015 at 6:00 PM Eastern, Zach will join me for a live discussion about the effort to build the new center for homeless youth. Tune in here then to watch the interview live.
You can download an audio podcast here or subscribe via iTunes.
More about Volunteers of America, Utah:
Volunteers of America, Utah is a human services nonprofit organization with more than 130 paid staff who serve more than 10,000 people across the state each year through programs addressing homelessness, substance abuse, mental illness, and domestic violence. Thousands of volunteers and partners join with us to accomplish our mission to reach and uplift those in greatest need.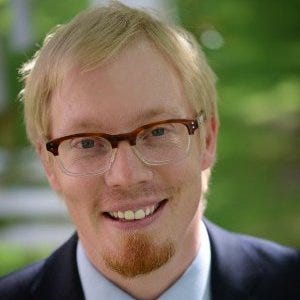 Zach's bio:
Zach Bale serves as the Chief Development Officer for Volunteers of America, Utah. He is responsible for oversight of fundraising, resource development, marketing, and public relations for the organization. Mr. Bale is a Licensed Clinical Social Worker with Fifteen years of experience in social enterprise both domestic and abroad, non-profit evaluation, consultation, and administration. He received his MSW from the University of Utah and his MBA from the David Eccles School of Business at the University of Utah. Zach is a Returned Peace Corps Volunteer (Honduras) and enjoys every minute he can spend outside in the mountains, desert, or ocean.
Remember to "join the cavalry" by subscribing to our content here.
The post New Center For Homeless Youth To Provide Housing appeared first on Your Mark On The World.