Money Yields Cost Savings, Healthcare For Vulernable, Seniors
This post was originally produced for Forbes.
An entirely new wave of health care reform is coming to rural America with financing from Vital Healthcare Capital, a nonprofit community development financial institution (CDFI). V-Cap, as Vital Healthcare Capital is known, just made its first social impact investment, $10 million dollars, into Commonwealth Care Alliance, which serves vulnerable populations, including frail seniors and adults with disabilities.
Many of the folks served by Commonwealth are eligible for both Medicaid and Medicare but often fall between the cracks in the system if only because they lack the resources to take advantage of the healthcare available to them.
Commonwealth reports that it has also proven the ability to reduce costs by helping patients to avoid unnecessary hospital stays and to live healthier lives. Those eligible for both Medicare and Medicaid represent just 15 percent of the Medicade population, but use 40 percent of the resources. Managing their care therefore presents a huge fiscal as well as social opportunity.
On Thursday, August 7, 2014 at 1:00 Eastern, Steve Weingarten, CEO of V-Cap, and Robert J. Master, MD, CEO of Commonwealth, will join me for a live discussion about the investment and the programs that it expands. Tune in here then to watch the interview.
More about Vital Healthcare:
Vital Healthcare Capital (V-Cap) is a nonprofit community development financial institution founded on the dual mission of supporting quality healthcare and good healthcare jobs in low-income communities. Over the next five years, Vital Healthcare Capital will establish a $100 million revolving loan fund, leveraging $500 million of total capital, to support projects that show particular promise in improving healthcare and health employment for vulnerable populations in communities that have traditionally lacked resources. V-Cap's first transaction, made in partnership with Robert Wood Johnson Foundation, involved a $10 million loan to scale the integrated care plan of Commonwealth Care Alliance in Massachusetts. V-Cap is led by an experienced management team with backgrounds in finance, healthcare, labor and community development.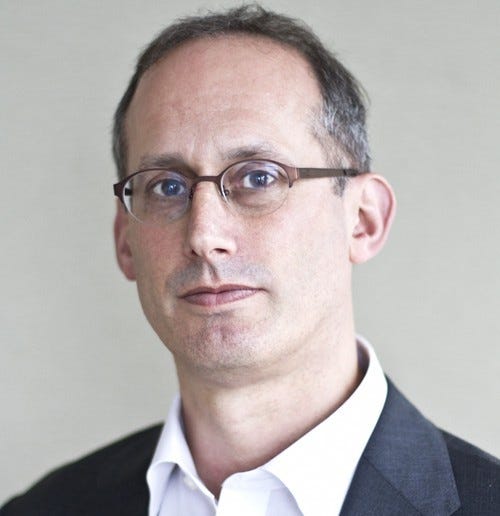 Steve Weingarten
Weingarten's bio:
Steve provided the vision and leadership to create Vital Healthcare Capital. He formerly led the SEIU Capital Development Group, which developed double bottom line investment vehicles across multiple asset classes with a focus on healthcare and workforce impact; and provided financial and social impact analysis to U.S. and global institutional investors. He was Industrial Development Director for the trade union UNITE, where he led a range of industrial development initiatives, pioneered strategic partnerships on high performance work systems, and supported a range of social enterprises. Earlier in his career he led a community organization based in a neighborhood health clinic which advocated on environmental health, housing, and employment issues. Steve received an MBA from the MIT Sloan School of Management, and a BA from Yale University.
More about the Commonwealth Care Alliance:
Commonwealth Care Alliance is a nonprofit care delivery system committed to providing integrated healthcare and related social support services. Created in 2003, Commonwealth Care Alliance is a consumer-governed organization offering a full spectrum of medical and social services for people with complex needs covered under Medicaid and for those dually eligible for both Medicaid and Medicare. Commonwealth Care Alliance offers the Senior Care Options Program (HMO SNP) for individuals ages 65 and older, who have Medicare and MassHealth Standard or just MassHealth Standard alone, and One Care: MassHealth plus Medicare, for dual eligible individuals ages 21 to 64. These comprehensive health plans provide all the services covered under Medicare and MassHealth, and other benefits as determined necessary by an interdisciplinary primary care team. Services are coordinated by the primary care team and are accessed through Commonwealth Care Alliance's preferred provider network.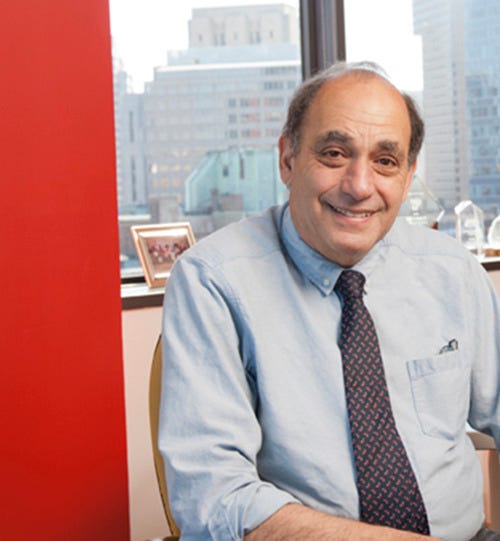 Bob Master
Master's bio:
Robert J. Master, MD, is Chief Executive Officer of Commonwealth Care Alliance. Master is also a practicing physician, board-certified in Internal Medicine, with over 30 years of experience in the clinical management of patients with advanced chronic illness and disability. In 2009, Dr. Master was recognized by the National Committee for Quality Assurance (NCQA) with a National Health Quality Award for his leadership in improving the quality of care for vulnerable populations.

Prior to his role at Commonwealth Care Alliance, Dr. Master served as the Medical Director of the Massachusetts Medicaid program in the Dukakis administration where he was responsible for all programs, policies, and external relations of the Medicaid Program, as well as directing a staff of 300 people.

Until 1985, Dr. Master was the first physician and medical director at the Upham's Corner Health Center, and founder of the Urban Medical Group in Boston, where new approaches to nursing home and home medical care using nurse practitioners were defined; approaches that transferred hospital level services to the home and the community.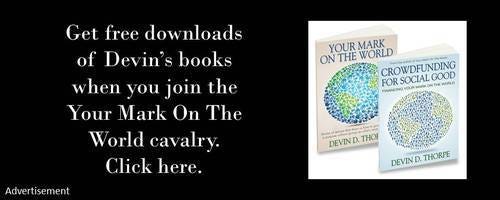 Remember to "join the cavalry" by subscribing to Devin's content here.
The post Money Yields Cost Savings, Healthcare For Vulernable, Seniors appeared first on Your Mark On The World.