Michelson Found Animals Launches First Fundraising Competition on Crowdrise to Address Shelter Euthanasia
Michelson Found Animals Saving Pets Challenge Makes $100,000 in Grants Available To Help At-Risk Animals
LOS ANGELES (September 9, 2014) – Michelson Found Animals (www.FoundAnimals.org), an independently funded nonprofit working to find the big ideas that reduce euthanasia in shelters, is launching the Michelson Found Animals Saving Pets Challenge, the first ever CrowdRise Challenge to specifically support companion animals, like dogs and cats. The Saving Pets Challenge is a fundraising competition where animal welfare organizations gain awareness, recognition, and most importantly, raise money for projects that address the underlying causes of shelter euthanasia in their community.
The organization that raises the most money to help at-risk animals will win a $50,000 grant from Found Animals; second place will win $20,000; and third place will win $10,000. Organizations may offer creative incentives to entice supporters to raise money for their team. Up to $20,000 in weekly "Bonus Challenges" will be awarded, and every team has an opportunity to win, not just the top fundraisers.
"Prize philanthropy is a great motivator to energize a community and come up with the big ideas that will help save some of the 3-4 million pets euthanized in shelters each year," said Aimee Gilbreath, Found Animals Executive Director. "We created the Saving Pets Challenge to drive investment in those projects that can truly make an impact in local communities."
There are no restrictions on the type of projects participants can raise money for, provided they address the common goal of saving pets from euthanasia in shelters. Teams can raise money for projects that prevent shelter intake, or accelerate live releases. Even those teams that don't win the prize money, walk away from the campaign with every dollar they raise.
The Saving Pets Challenge launches Monday, September 29th at 12:00pm ET and runs through Thursday, October 30th at 11:59:59am ET. Organizations are encouraged to start registering now for Found Animals' approval into the challenge.
For complete rules and details, visit: www.crowdrise.com/SavingPetsChallenge. For more information on Found Animals, please visit www.FoundAnimals.org.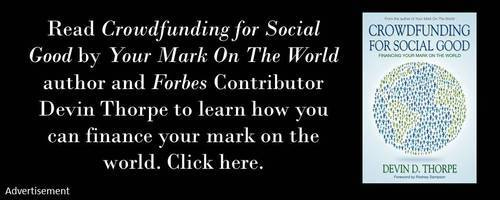 About Michelson Found Animals
Found Animals is an independently funded nonprofit that works to achieve one goal: find the big ideas that help reduce the number of pets euthanized in shelters each year. Led by business and medical professionals, we develop innovative solutions that address the underlying causes of shelter euthanasia. Programs address pet adoption, low-cost spay neuter services, pet microchipping and registration, and sterilization research. By offering a wealth of educational resources to pet owners and animal care professionals, Found Animals advances the health and safety of animals everywhere. Support for Found Animals and its initiatives come from the generous contributions of Dr. Gary Michelson and Alya Michelson. Follow our progress online at www.FoundAnimals.org, or via social media at Facebook, Twitter, and YouTube.
For more information on the Michelson Prize & Grants: www.michelsonprizeandgrants.org.
For more information on Found Animals Registry: www.found.org
For more information on Found Animals Adopt & Shop: www.adoptandshop.org
About CrowdRise
CrowdRise is the platform millions of people use to donate to charitable causes, create their own fundraisers and show the world their charitable lives. Launched in 2010 by Edward Norton, Shauna Robertson, and Moosejaw founders Robert and Jeffrey Wolfe, CrowdRise the fastest growing online fundraising website for charitable causes and doing good. The CrowdRise community has raised over $130 million for charity to date and is on track to raise another $130 million in 2014 alone. If Facebook is the place that defines you by your friends and Twitter is what you use to say what you're doing right now then CrowdRise is the site for you to show how you give back. The power of the crowd is real, lots of small donations really do add up to create monumental impact.
CrowdRise is committed to innovation in fundraising, making raising money for your personal cause or charity fun and effective. It is the friend-to-friend fundraising home of The NYC Marathon, the Boston Marathon, The American Red Cross, Unicef, as well as celebrities like Sean Penn, Seth Rogan, Ian Sommerhalder, Sophia Bush, Paul Rudd, Olivia Wilde and Will Ferrell. The CrowdRise community was named a "Top 25 Best Global Philanthropist" by Barron's. And Mashable named CrowdRise something like "the best place to raise money online for your favorite causes."
Remember to "join the cavalry" by subscribing to Devin's content here.
The post Michelson Found Animals Launches First Fundraising Competition on Crowdrise to Address Shelter Euthanasia appeared first on GoodCrowd.info.