Meyer Boarding Co. Helping Kids Make Own Boards and Dreams
The Meyer Boarding Co. is igniting artistic passion and engaging kids through Paint A Board Workshops that teach kids how to build their own skim board or skate board. With some help from Kickstarter and crowdsourced funding, they now plan to fix up their factory while bringing this unique hands-on workshop to as many kids as possible.
"Our goal is to have a factory/warehouse where we can do EVERYTHING. … we mean build boards, have workshops with kids to show them how to build their own boards, paint their own boards, assemble them, have an in-house skate park so they can ride them directly after, skate contests, expression sessions, movie nights, and more to engage kids and keep them out of trouble."
The down to earth brothers at Meyer took over this business from skim boarding legend Mike Meyer after he was diagnosed with terminal cancer. Now, they have been able to build back up the business turning out truly awesome boards while expanding the line and finding a new passion – teaching kids to build. The company is loves helping kids and parents have a truly hands-on experience. As the site video shows, "… there's nothing more gratifying than building what you ride and riding what you build."
This Kickstarter campaign is brimming with passion and is all about getting your kids involved in an almost lost art. The guys at Meyer Boarding have seen how much fun kids (and parents) can have getting their hands dirty and their minds engaged by building their own boards. Since their first Paint A Board Workshop out of their van two years ago, the venture has grown in popularity. This Kickstarter campaign has a modest goal of $7,500 which will help renovate the factory and buy loads more of the right sized tools and materials to roll out Paint A Board Workshops for even more kids. "With your help we can build-out our new space to have board building workshops for all ages. Ideally we'd like to be able to teach up to 20 at a time."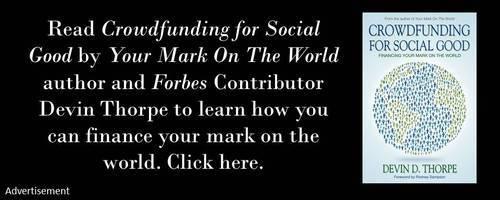 Word is spreading like wildfire and several events already booked for this fall/winter. That's why they need your help now. Whether you're into skim/longboarding, skateboarding, or just want to help kids get active and embrace their artistic side you can get in on the action. This campaign isn't about mass-producing boards (they have that covered). It's about hands-on engagement and being a positive catalyst for as many young people as possible. To run clinics they need loads more wood and paint supplies (for awesome designs). "We'll need clamping tables, presses, hand routers, sanders, clamps, hand tools & planners as well as tons of wood, paint supplies, finishing supplies and components to put the finished boards together." Awesome rewards are waiting. Your funding will not only help get safer tools into young hands, it will help the boys at Meyer to renovate the dilapidated factory they inherited to make it safer and more efficient. They really need the factory to have proper climate control, level floors, and a non-leaking roof. The space could then be safely opened to the public to see first-hand how it all works. Donations start at one buck and come with a huge thank you. For less than ten dollars you'll get awesome board wax and more kids can participate. For $40 score your very own DIY (44") skimboard (complete with nose rocker, pre-Shaped wing tip and pre-finished on the bottom with hi-quality epoxy resin, ready for your art and choice of clear coat on the top.) It's a great project for any age. Need bigger? For $150 get your choice of 42" or 58" Land Paddle Board Deck. Handcrafted from 18 mm Baltic Birch, Epoxy Bonded Grip, hand painted and finished with hi-gloss epoxy resin. (US shipping only). For $1,300 treat a friend to a lightweight custom hand-shaped EPS Epoxy Stand Up Paddleboard up to 11'6". Thruster, quad or 5 fin set-up. 9oz S-Glass Bottom with 13oz S glass deck and 17oz foot patches. (target delivery Jan 2015- US shipping only). Check out all the details and cool video on the campaign site. Can't but want to help? Just share the links with boarding buds and the local PTA. Meyer Boarding Co Kickstarter Campaign
Meyer Boarding History: In 1985, with a passion for surfing born from his youth in Hawaii, founder Mike Meyer started Meyer Skimboards Inc. Starting in his garage with just a dream; Meyer utilized his creativity, originality, and entrepreneurship skills to transform Meyer Skimboards Inc. into a full-fledged 5,000 sq. ft. manufacturing operation … http://meyerboardingco.com/
For more information on this press release visit:
http://www.getnews.info/meyer-boarding-co-helping-kids-make-own-boards-and-dreams_6026.html
Remember to "join the cavalry" by subscribing to Devin's content here.
The post Meyer Boarding Co. Helping Kids Make Own Boards and Dreams appeared first on GoodCrowd.info.