Merger Creates Leader In Strategic Philanthropy Education
This post was originally produced for Forbes.
Two nonprofit leaders in philanthropic education, networking and thought leadership have merged to create single, leading entity to guide philanthropists. The Institute for Philanthropy, based in London and New York, joined forces with the Philanthropy Workshop West, based in San Francisco, to create The Philanthropy Workshop.
Glen Galaich, previously with the Philanthropy Workshop West, will serve as the CEO of the combined entity; Tracy Mack Parker, previously with the Institute for Philanthropy, will serve as The Philanthropy Workshop's executive vice president.
On Monday, June 2, 2014 at noon Eastern, Galaich and Parker will join me for a live discussion about the merger and key tips for philanthropy. Tune in here then to watch the interview live.
More about the Philanthropy Workshop:
The Philanthropy Workshop (TPW) is global network of more than 300 philanthropists—all trained in strategic philanthropy—the largest of its kind and unique to the field of philanthropy.

Working from offices in London, New York, and San Francisco, TPW is the world's leading organization in the field of strategic philanthropy education, networking, and thought leadership—providing philanthropists with the skills and the confidence needed to make the best possible difference with their giving.

TPW serves as a confidential forum for fellow philanthropists to acquire a roadmap for strategic and effective philanthropy—including the knowledge, skills, and networks necessary to achieve impact in financial giving and social investing, and to realize their full potential as philanthropists, doing more with less.

The network hails largely from the United States and the United Kingdom with significant numbers from Canada and countries throughout Europe, Latin America, the Middle East, and Asia.

TPW was created and evolved from the work of several forward-thinking philanthropists, foundations, and advisors, including the Rockefeller Foundation, leadership from HRH the Prince of Wales's charities, the Rockefeller Brothers Fund, the TOSA Foundation, and the William and Flora Hewlett Foundation.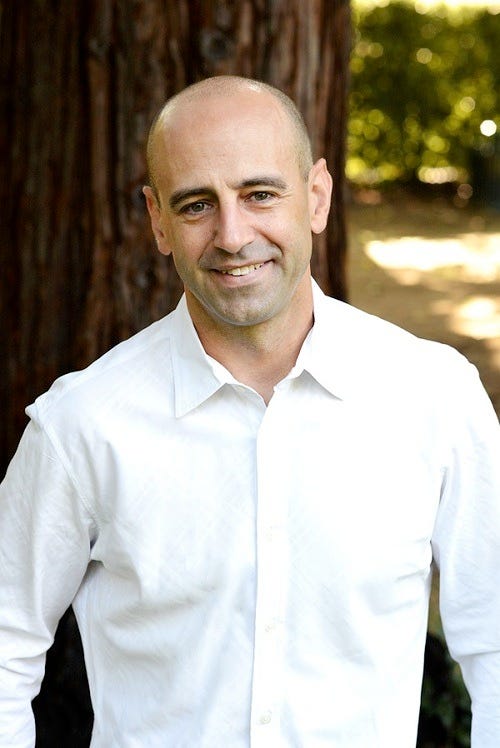 Glen Galaich
Galaich's bio:
Dr. Galaich is chief executive officer of The Philanthropy Workshop with a dynamic staff and gifted group of board members. His career in strategic philanthropy started over a decade ago with the founding team of the Global Philanthropy Forum. He was responsible for launching the first and second Conferences on Borderless Giving, which were attended by hundreds of leaders in philanthropy, nongovernmental organizations, and international institutions.

In 2004, he joined The Philanthropy Workshop West (one of two organizations that merged into The Philanthropy Workshop in March 2014) to develop and launch an alumni program for over forty graduates of the nationally recognized program. He was named to lead the organization in 2009.

Dr. Galaich also served at Human Rights Watch as the Deputy Director of Development for North America where he had strategic oversight of the Human Rights Watch Council, a network of supporters and opinion leaders committed to raising money for, and awareness of, human rights in five major cities. Dr. Galaich also had a brief career in AM talk radio as the founding Political Director of Working Assets Broadcasting, a national internet radio network, based in Boulder, Colorado, committed to social change media.

He holds a Ph.D. and an M.A. from the University of Colorado at Boulder in Political Science, and a B.A. in Political Science from the University of California at San Diego. He has written and published on the role of ethnicity in the formation of political parties, human rights, and in the use of political violence and repression in sub-Saharan Africa.
Parker's bio:
Tracy is executive vice president of The Philanthropy Workshop. Prior to her position with TPW, she lead the Institute for Philanthropy U.S.'s efforts to serve individuals and families of significant means wishing to leverage their philanthropy for lasting, positive change. (The Institute for Philanthropy is one of two organizations that merged into The Philanthropy Workshop in March 2014.)

Previously, Tracy served for seven years as Senior Officer with The Pew Charitable Trusts, a $5 billion charitable institution, and helped launch its new offerings and services for philanthropists, foundations and corporations. She provided advice and counsel on how to form large-scale collaborative charitable initiatives, ranging from health and human services to children and youth, wilderness conservation and the arts. For example, she led the Northeast Land Trust Consortium, a large-scale partnership between Pew, multiple land preservation organizations and more than 350 conservation-minded families. Together they raised $40 million and forever protected 500,000 acres of wilderness, shorelines and working farmlands across the northeastern United States.

Over her tenure, Tracy and her team mobilized more than $100 million for charitable causes.

An attorney by training, Tracy brings 15 years of experience advising individuals and corporations and championing their causes. She earned her Bachelor of Arts from Miami University in Ohio, where she graduated with honors, and a Masters in Journalism and Juris Doctor from The Ohio State University.
Remember to "join the cavalry" by subscribing to Devin's content here.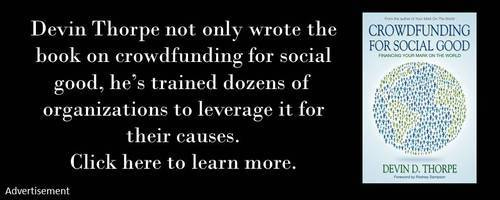 The post Merger Creates Leader In Strategic Philanthropy Education appeared first on Your Mark On The World.