Mayer Dahan's Mark on the World
This is a guest post by Mayer Dahan of Dahan Properties.
My name is Mayer Dahan and I'm a bit of a dream chaser. I have come from humble beginnings and feel that it is my duty to bring those that are distant from their dreams back towards the frontline. Recognizing my aspirations and my ability to actively pursue them, is what saved me during during my younger years.
My mother and father were both US immigrants from Israel, who worked vigorously to make ends meet. The language barriers and financial restraints made it difficult for me to connect with my community. My continuous identity struggle reinforced feelings of alienation and crippling thoughts of not belonging.
My father was very ill growing up. When I was seven years old he had a stroke which devastated my family. I would escape to a pleasant alternate universe in order to distract myself from the painful reality. I saw the world as a dirty, dangerous, unforgiving place and I imagined a more prosperous world that was prettier, cleaner and safer.
I also found release in playing with LEGOs. The small, colorful blocks were fascinating to me and I would build houses and structures with them. My LEGO set served as an outlet for me and a unique form of expression. With every LEGO structure I built, I felt an overwhelming rush of accomplishment. The LEGO homes that I constructed were the product of my vision and creativity. They reflected the utopias world I always dreamed of and made me feel more connected to my community than ever before. That's when I realized my strong need to create, which has lead me to where I am today.
Given my vision for a beautiful new world and my passion for building, I was always intrigued by the real estate industry. At twenty one I obtained my real estate license, and enhanced my education by pursuing a degree in Business and Finance at California State University Northridge. While obtaining my degree, I was working at Los Angeles Property Company where I was given heavy responsibilities and essentially running the company single handedly. I decided to apply that enlightening experience towards opening up my own company one day.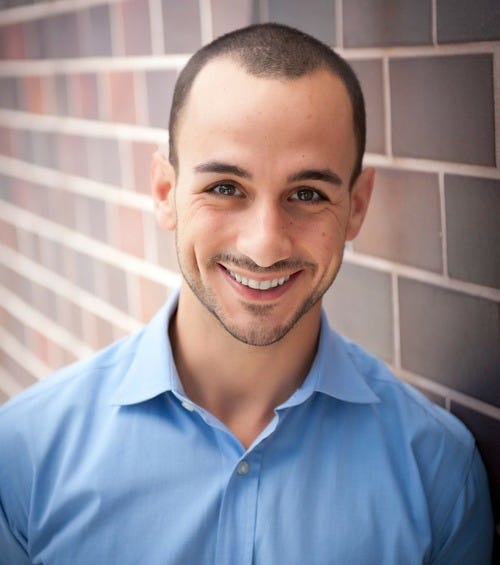 Originally I was managing four commercial properties in gritty, low income areas. My luck shifted when a good friend and business associate, James Suarez gave me a high end building to manage. This was the perfect opportunity for me to prove myself by performing and delivering on a larger scale. Before the end of 2004 I had over 100 units and contracts with ten buildings all over Los Angeles. Shortly thereafter I sold the company to a local property management firm which afforded me the freedom to pursue my true passion… Housing development, and this time not with LEGOs.
I am now currently the CEO of Dahan Properties, a Los Angeles based, full-service real estate development company. We develop properties and build Green, sustainable housing with the objective to make a client's perfect "dream home," a reality. Each house I build is an extension of my childhood vision of living in a world that is aesthetically, socially and environmentally pleasing. I am in the process of building several homes on Laurel Avenue in West Hollywood and upcoming projects in Hancock Park that will finish in 2014.
The eco-friendly element of my business is important, because these homes are bettering the community as they are designed to withstand earthquakes and reduce pollution. I see the eco-friendly homes as revolutionizing the real estate industry as we know it. Not only are these homes beneficial to the environment, they are also ultra-modern and extremely functional. Although I am living my dream as a developer, I see the success with real estate as only a stepping stone. I won't feel 100 percent accomplished until the visions I had as a child of making the world a better place are completely manifested.
My business projects are relevant to one another. Each project enriches the other, and they all give back to charities. Dahan Properties is an umbrella for my entrepreneurial and philanthropic initiatives. I am in the process of building an app with a real estate focus. The proceeds generated from the app and all of my other business endeavors, will be given to The Dream Builders Project. Everything that I am doing from a business standpoint is with the intention of enriching my companies, and ultimately giving back to the community. The Dream Builders Project invests in charities and has already contributed to influential nonprofit organizations that speak to my past experiences.
If it weren't for my early discovered passion for constructing objects and buildings, I wouldn't have been able to pivot my life from a boy to an ambitious businessman. That's why I am an avid supporter for nonprofit organizations like: K.I.D.S, Habitat for Humanity, the Polaris Project, Restore NYC, The Lazarex Cancer Foundation, Advisors in Philanthropy, Lupus LA and Team Fox. I believe these organizations have a positive influence on the lives of people and have the potential to make a significant difference in their lives. With every contribution I make, I'm one step closer to accomplishing my dream.
The post Mayer Dahan's Mark on the World appeared first on Your Mark On The World.