Making a Sustainable Mark on the World
Guest post by Emily Capito.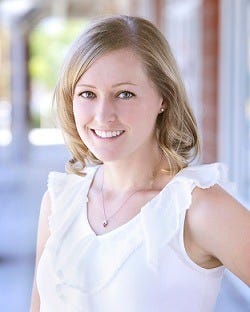 I'm of the mindset that non-profits can and should be run like a business…in most ways. The main difference is of course that rather than only producing financial results, a nonprofit truly needs to be guided by their mission. That being said, organizations, whether non-profit, for-profit, or triple bottom line, are only as good as their leaders.
If an executive in chief is pretty miserable at initiating positive change and maintaining high morale, there is no amount of passionate effort by lower level employees that will compensate for that.
Organizations thrive or fail by their leaders.
I find it interesting then that the vast majority of the non-profits I work with put direct mission fulfillment ahead of leadership development. I have also observed that the grantmakers and contracts that fund non-profit work follow suit. A fantastic article by Linda Wood from The Center for Effective Philanthropy highlights this disconnect.
In contrast, for-profits place leadership on a pedestal.
Executives are rigorously vetted based on performance and there is stiff competition for the best and the brightest. Accountability for the results of hundreds or thousands of employees rests on the shoulders of one and those executives know that they will be quickly sacrificed should they fail.
When faced with putting dollars toward one more bed in the domestic violence shelter or increasing the capacity of the executive in chief, the decision is obviously emotional. A new wave of for-profit organizations are taking on tough social problems while producing returns, garnering the attention of would-be non-profit donors.
Which is why non-profit leaders need to budget and make time for leadership development FIRST.
But that's a difficult stance to take.
The vast majority of high impact non-profit organizations are small. They aren't the United Way or the Red Cross, organizations which certainly place enormous expectations on the top and compensate accordingly. The real work that is changing lives in your community every day is driven by executives motivated by mission, not by cash.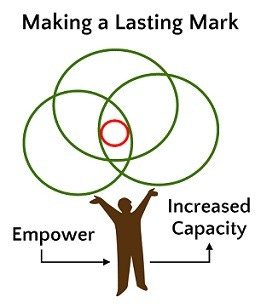 Can you guess the priorities of such a CEO when it comes down to hiring a mentor versus helping one more family?
Which is why grantmakers and donors need to prioritize the long-term benefits of restricted funding for leadership development.
It's estimated that less than 2 percent of grant dollars target non-profit leadership. The research is widely available; there are affordable and evidence-based leadership development activities that produce a long-term return on investment.
Much like giving to an endowment that will provide permanent funding resources for the mission, growing the leadership capabilities of executive teams and up-and-coming leaders drives sustainable innovation, efficiency, and growth that further the mission greater than a temporary influx of cash.
If you're a non-profit leader, create and prioritize leadership development activities at the beginning of your fiscal year. Look for and go after leadership capacity development grants like those from the Forbes Funds or request corporate sponsorship to send your executive team to leadership training. Communicate the need for further capacity funding and leadership programs to multiply your impact as an organization.
If you're not involved with a non-profit, consider targeting your giving to increase organizational capacity long-term rather than only funding band-aid services.
While your local food bank absolutely needs your immediate donations, their leadership team has the potential to develop stronger, more efficient, and more innovative ways to feed the hungry year after year. Give them that opportunity.
As a former non-profit leader, we needed the unrestricted gifts to do the day-to-day work, but as my leadership ability grew, so did our ability to stretch those dollars. You can have both an immediate and sustainable impact.
Don't just give the fish, help the organizations you're passionate about build bigger boats and cast wider nets so that they can do more good for decades to come.
The post Making a Sustainable Mark on the World appeared first on Your Mark On The World.