Leader Leads from the Heart
My network was recently blessed by the addition of Hugh Ballou, who first hit my radar when my Forbes colleague and friend Cheryl Snapp Conner wrote about him, the musical conductor turned leadership guru.
Hugh's real passion in life is helping faith-based organizations and other nonprofits to improve their performance. I share his passion and am grateful for his skills and leadership.
On Thursday, September 4, 2014 at 11:00 Eastern, Hugh, who is the president and founder of SynerVision Leadership Foundation, will join me for a live discussion about his work and his insights into leading nonprofits. Tune in here then to watch the interview live.
More about the SynerVision Leadership Foundation:
SynerVision Leadership Foundation provides a pathway of enlightened engagement for organizations seeking transformation. SVLF helps congregations, nonprofits, and communities seeking ways to serve well and respond to the tide of global change who feel lost and uncertain, battered and dispirited. These seekers look with dismay at the unproductive previous attempts they have made at organizational change and improvement. Consultants, seminars and books have promised much to these searching communities and delivered little more than reworked methods from times now long past. Indeed, we are in a time when methods and manuals, quick fixes and weekend seminars do not provide lasting transformation.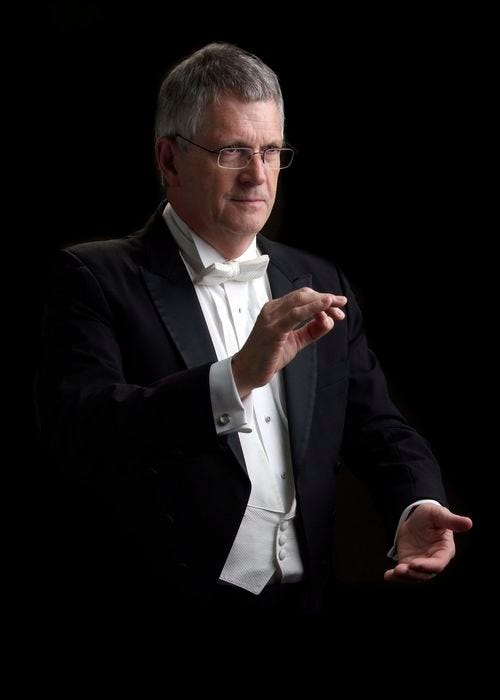 Hugh's bio:
Hugh Ballou is The Transformational Leadership Strategist and Corporate Culture Architect working with visionary CEOs, pastors, and nonprofit leaders and their teams to develop a purpose-driven high performance collaboration culture that significantly increases productivity, profits, and job satisfaction, through dramatically decreasing confusion, conflicts, and under-functioning. With 40 years as musical conductor, Ballou uses the leadership skills utilized daily by the conductor in teaching relevant leadership skills and showing leaders in business, church, or nonprofit organizations the power of creating a high performance culture that responds to the nuances of the leader as a skilled orchestra responds to the musical director.
Remember to "join the cavalry" by subscribing to our content here.
The post Leader Leads from the Heart appeared first on Your Mark On The World.