Leader Exports Silicon Valley Style Venture Philanthropy To Africa, Brazil
This post was originally produced for Forbes.
Jane Wales, CEO of the Global Philanthropy Forum, is leading an effort to apply the Silicon Valley model of venture philanthropy and impact investing to developing markets, especially Africa and Brazil.
Wales explained, "The new generation of North American philanthropists made their wealth at a young age. They are known for their combination of risk appetite and business acumen. These knowledge-hungry change agents are often emblematic of the Silicon Valley culture, where young billionaires like Facebook's Mark Zuckerberg, eBay EBAY -2.49%'s Jeff Skoll, Paypal's Peter Thiel have been as focused, engaged and results-oriented in their philanthropy and they were in building their tech-based businesses. Many, including eBay founder Pierre Omidyar and Google cofounder Larry Page, employ market solutions like "impact investing" to address social and environmental problems."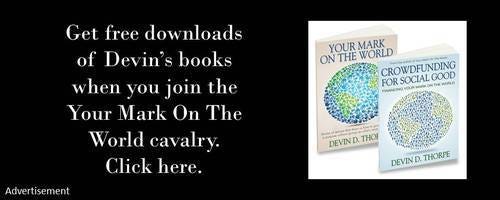 To extend these lessons in Africa and Brazil, the Global Philanthropy Forum has established the African Philanthropy Forum and the Brazil Philanthropy Forum, networks of high net-worth individuals who "will make grants and investments in the societies in which they live and their wealth was made."
On October 9, 2014 at noon Eastern, Wales will join me for a live discussion about her work to bring Silicon Valley style philanthropy to the developing world. Tune in here to watch the interview live.
More about the Global Philanthropy Forum:
A project of the World Affairs Council of Northern California, the Global Philanthropy Forum aims to build a community of donors and social investors committed to international causes, and to inform, enable and enhance the strategic nature of their work. Through match-making , an annual conference and ongoing programs, GPF connects donors to issues ripe for intervention; to effective strategies; to one another; and to emblematic agents of change from around the world. By building, and continually refreshing a lasting learning community, the GPF seeks to expand the number of philanthropists who will be strategic in pursuit of international causes.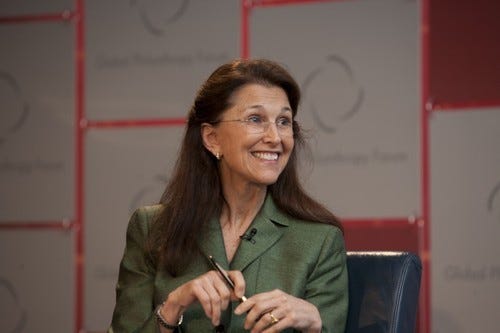 Jane Wales
Wales' bio:
Jane Wales is CEO of the Global Philanthropy Forum and the World Affairs Council; vice president of the Aspen Institute; and host of the nationally-syndicated National Public Radio interview show It's Your World.

Previously, Ms. Wales served in the Clinton Administration as special assistant to the President and Senior Director of the National Security Council. She simultaneously served as Associate Director of the White House Office of Science and Technology Policy, where her office was responsible both for advancing sustainable economic development through science and technology cooperation and for developing U.S. policy for securing advanced weapons materials in the former Soviet Union. In the Carter Administration, Ms. Wales served as Deputy Assistant Secretary of State.

In the philanthropic sector, Ms. Wales chaired the international security programs at the Carnegie Corporation of New York and the W. Alton Jones Foundation, and she directed the Project on World Security at the Rockefeller Brothers Fund. From 2007 to 2008, she served as acting CEO of The Elders, chaired by Archbishop Desmond Tutu and founded by Nelson Mandela. In 2008, Ms. Wales also chaired the Poverty Alleviation Track for the Clinton Global Initiative.
Remember to "join the cavalry" by subscribing to Devin's content here.
The post Leader Exports Silicon Valley Style Venture Philanthropy To Africa, Brazil appeared first on Your Mark On The World.