Jump! Fills Seniors' Bucket List and Inspires Next Generation
Ready-set-go. Jump! is a dream-granting non-profit organization that helps seniors to achieve what's left on their life-long "bucket list." From adventure to learning a new instrument, they make wishes come true while engaging the community to help inspire other seniors to reach for their dreams.
Examples include Estelle Eisenberg who went skydiving on her 90th birthday, and Edna Baldwin who drove a race car one week before turning 92. You don't have to be so daring to find inspiration. Other stories include Joe Lanahan who started playing guitar at 85, and 86-year-old Fran Bera who is an active pilot and continues to mentor flight students. Unlike many other charities, no salaries are paid through Jump! This means 100% of your funds go straight to helping making dreams come true and inspiring others – young and old.
Each participant's journey is captured through a documentary video – a "Jumpisode." These amazing life stories are shared on their website, social media outlets, as well as presentations to senior communities across the country. The wait lists for participation are growing – and with your help Jump! will make more adventures and special moments happen. Now the Jump! folks need your help to keep this amazing and inspiring charitable adventure going. They've launched a crowdsourced Indiegogo campaign to help get adequate funding to support both current and future adventures and documentary 'Jumpisodes' that capture it all to inspire future generations.
Their mission is to keep each story relevant and adding more seniors with variety of inspiring bucket list items. Jump! then helps tell the story via these "Jumpisodes," which are shared via both social media and many public speaking engagements. Since launching the charity almost two years ago (on October 15, 2012) they have helped many seniors achieve their dreams and inspired countless others with their stories. As Jump! founder Mr. Webb Weiman explains this goes deeper than ticking off a wish list. "…It goes beyond fulfilling the bucket list. … It finds seniors who continue to live extraordinary lives who inspire other seniors to do the same." Your support helps open possibilities for many more – wait lists are growing as word gets out.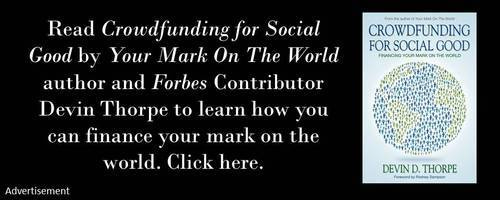 "We want people to know there's life beyond the rocking chair," says Weiman. Donations of any amount are welcome and there are now 5 official but awesome perks. For $300 you get to be the founder's guest for a round of golf in beautiful La Quinta, CA, with lunch included. Every dollar makes a difference. The more you give, the more seniors and their families they can help. There's a long wait list and you can make their dreams happen. Can't donate? You can still help by sharing the links with everyone in your networks and hitting "Like" on the myjump.org Facebook page. "Please help us to inspire the generation that made our world today possible!"
For more information on this press release visit:
http://www.getnews.info/jump-fills-seniors-bucket-list-and-inspires-next-generation_5610.html
Remember to "join the cavalry" by subscribing to Devin's content here.
The post Jump! Fills Seniors' Bucket List and Inspires Next Generation appeared first on GoodCrowd.info.